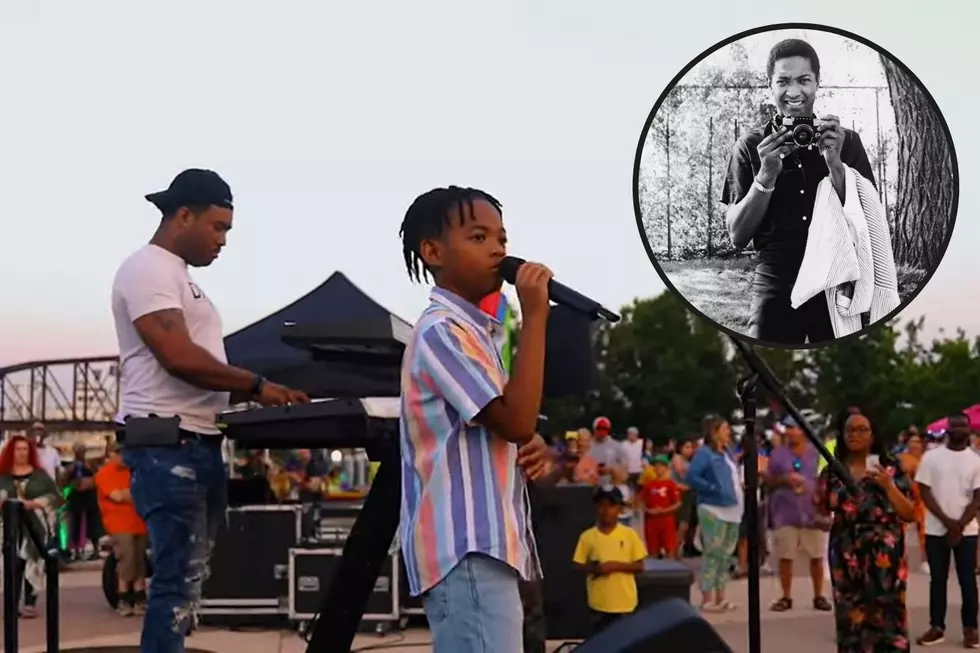 Amazing Shreveport Youngster Goes Viral for His Sam Cooke Cover
YouTube, Hulton Archive/Getty Images
If you haven't heard 10-year-old Shreveport Native Jordan Hollins sing yet, you are in for a treat!
Hollins has gone viral for a cover of Sam Cooke classic "A Change is Gonna Come," he performed for "Artbreak's Got Talent" back in May.  It's easy to see how this talented and soulful singer won that competition - but that was just the beginning. That video has been viewed an astounding 1.5 million times since it was put on YouTube, and has also garnered this young man national attention.  You can check out the original video here.
Since that amazing performance, Hollins was invited to sing on the View where he performed with legendary gospel singer Kirk Franklin.  More recently, he was belting out Sam Cooke at Shreveport's "GLO Fest" in front of the Bakowski Bridge of Lights on the Texas Street Bridge.  According to the report from MyArkLaMiss, Hollins now has an audition to sing with the child-friendly KidzBop group.
The selection of that particular Sam Cooke song is interesting because it was written after Cooke had a very unpleasant experience right here in Shreveport in 1963.  Cooke was travelling to Shreveport to perform at the Municipal Auditorium with his wife, brother, and manager.  When they arrived at the Holiday Inn where they had reservations, they were turned away because of the color of their skin.  When they (rightfully) argued with the hotel manager, they were arrested for disturbing the peace.  The song that 10-year-old Jordan Hollins sings so beautifully below was written about that experience.
10 Incredible Music History Moments that Happened in Shreveport
Shreveport is rich with music history, but you may have missed some of the best! Check out some of the Ratchet City's biggest moments in music!
25 Obscure Facts You Probably Don't Know About Louisiana
Louisiana is a weird and wild place. Some of our state's history is way stranger than fiction! Test yourself to see if you are a Bayou State expert!
More From K945, The Hit Music Channel