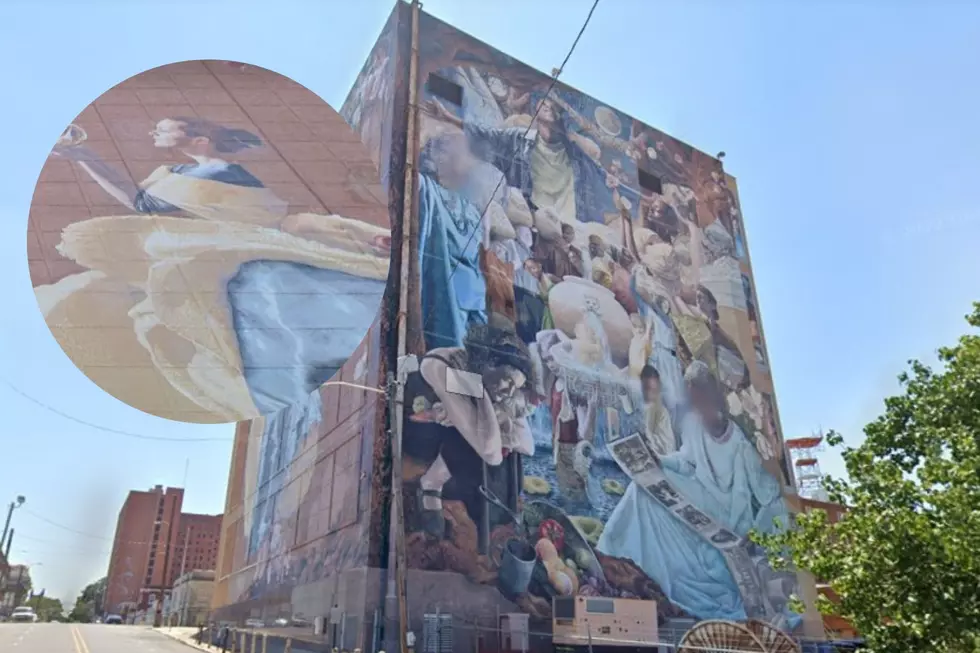 Shreveport, LA's Once In A Millennium Moon Mural Explained
Google Streetview/Canva
23 years ago, on the dawn of a new millennium, a mural was unveiled in Shreveport, LA, celebrating not only where we've been as a community, but where we're going.
Where is the Once in a Millenium Moon Mural?
The Once in a Millennium Moon mural in downtown Shreveport on two sides of the AT&T building has long been one of my favorite sights. It's on the corner of Cotton and Marshall Street and can be seen easily from I-20. In fact, several years ago I purchased a print of the mural at a fundraiser and I regret gifting it to a friend to this day. It's a gorgeous piece of art and an even more beautiful piece of Shreveport history.
What's the story behind the Once in a Millenium Moon Mural?
According to AtlasObscura.com, back in 1999, the Shreveport Regional Arts Council approached Meg Saligman, an artist from Philadelphia, with the idea of gifting the city with a mural. She clearly accepted because she then researched Shreveport and its people thoroughly, immersing herself in our history. Her efforts resulted in thousands of residents pitching in to help to create this masterpiece using 1,500 gallons of donated paint.
What makes the Once in a Millenium Moon Mural so special?
The mural is one of the largest in the United States coming in at 14 stories tall and covering 30,000 square feet. You can count 19 people in the piece, ranging in age from 3 months to 80 years old, all in the act of doing or showing something relevant to our area.
The wall featuring the solo young woman is a depiction of a high school student holding a ball of fire. The guide says it's a 'symbol of hope [and] a gift to the residents of Shreveport in the year 3000." The Shreveport-Bossier Convention and Tourist Bureau describes the work as a 'unique and monumental time capsule capturing the essence of the people of Shreveport, their treasures, tragedies, and triumphs.' The artist, Meg Saligman, says her creation was, 'Painted for the new millennium, it portrays the cycles of life in a Louisiana context.'
I know the beauty of art is that we all interpret it differently, but hope is definitely one of the words that come to mind when I see it. If you haven't taken the time to truly sit back and appreciate this beautiful work of art, I hope you will soon!
Is there another landmark in the Shreveport-Bossier area that you'd like to more about? I aim to please and I'm happy to research it. Just shoot me a message using the 'chat' function in our free app or send me an email at erin.bristol@townsquaremedia.com.
25 Ways to Say You're From Shreveport Without Saying You're From Shreveport
The 5 Best Things to Do in Shreveport-Bossier City
5 of Louisiana's Oldest Restaurants Make Their Home in Shreveport
Diners, Drive-Ins and Dives Guy Needs to Try in Shreveport-Bossier
Here are the restaurants that Guy Fieri needs to visit in Shreveport-Bossier for his "Diners, Drive-Ins and Dives"
More From K945, The Hit Music Channel