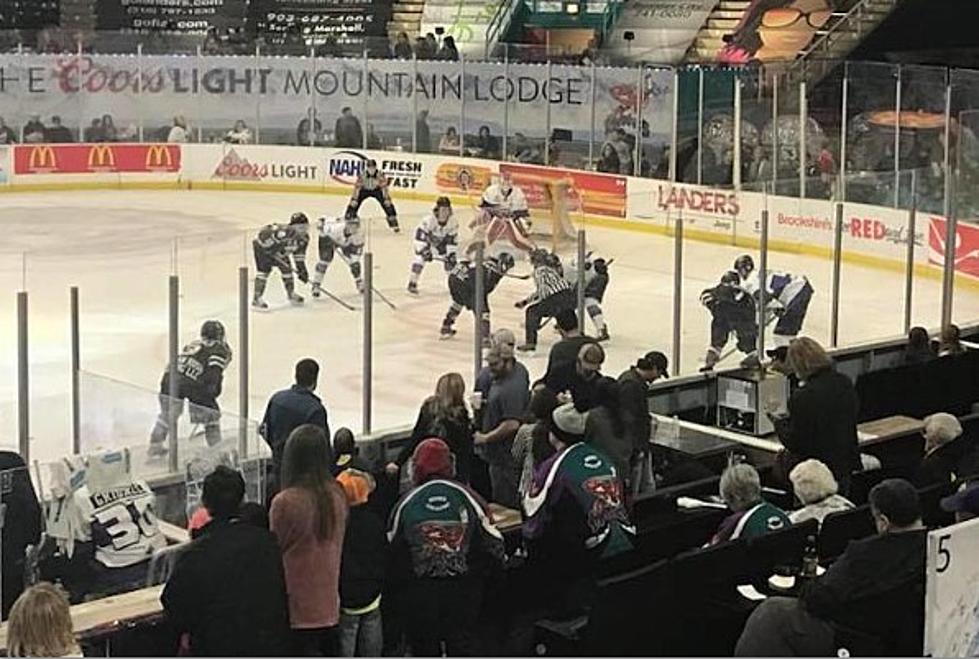 Shreveport Mudbugs Battle for Another Hockey Title Begins at Home This Weekend
Mudbugs Hockey General manager Scott Muscutt talks about the team's chances as they begin their playoff run Friday night at Hirsch Coliseum.
The Mudbugs begin their quest for another North American Hockey League championship with a pair of opening round games against the Amarillo Bulls.
The 'Bugs ended their regular season last weekend, getting the top seed by winning the Southern Division crown.
The longtime coach and GM emphasizes the importance of fan support for his squad. "I'm telling you, playoff hockey is too good not to pack this building full of people. And our team, the guys that don the Mudbugs jerseys this year, they would love your support. And to be very honest, they deserve your support.
"These guys have battles all year. They are a tremendous group of young men and not just hockey players. They have been out in this community when nobody was out in this community and now we need you to come support them. And they deserve it.
"I think it would add so much energy to this building if we just packed this place."
Both Friday and Saturday night games (one and two in the best of five series) at George's Pond at Hirsch Coliseum will begin at 7:11. For more Mudbugs hockey information or to purchase tickets, JUST CLICK HERE!
Bizarre Sports You Might Want to Watch
10 Greatest Fictional Athletes of All Time
More From K945, The Hit Music Channel