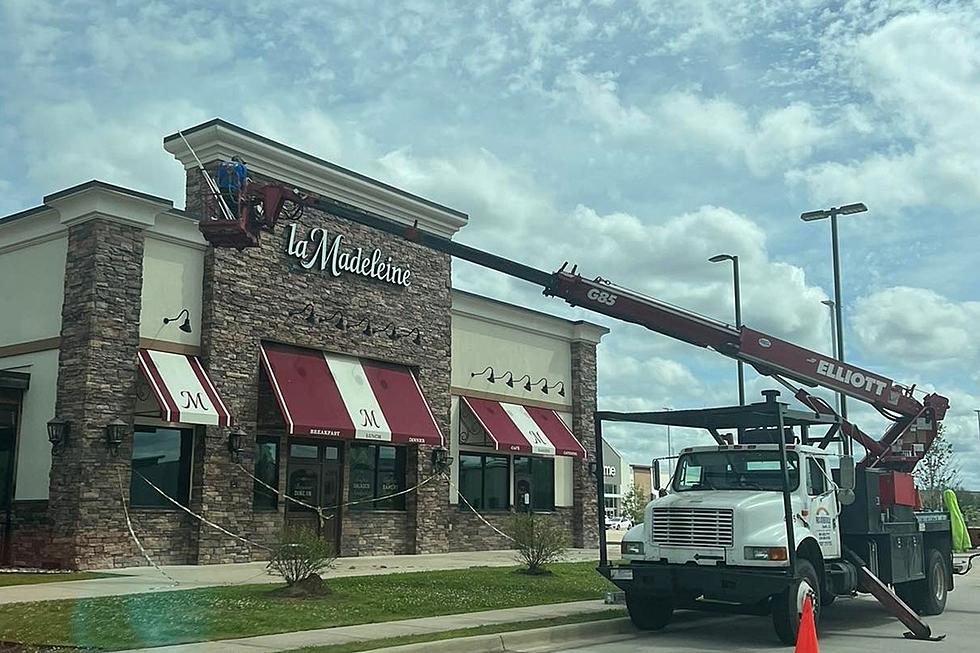 Shreveport Residents Excited Over New Oyster Spot Opening Soon
Val Benn
Many of Us Have Been Wondering What Is Happening to the Old La Madeleine Building on Fern Avenue.
Did you see the La Madeleine sign get taken down? The questions have already started, what is going to go in this huge empty building?
The Original Owners of Shaver's Catering Are Bringing Something Fresh to the Shreveport Seafood and Brunch Scene.
Welcome, The Pearl to Shreveport. Since Trudie and Robert Shaver's genre of food has been Southern soul food and seafood for almost 30 years they wanted a relative type of cuisine. So they decided to make it more elevated and polished. Val Benn has been tapped as the Executive Chef.
According to The Pearl's Chef Val Benn, the restaurant will "have a whole cold bar stocked with fresh oysters and other varieties of seafood as well that you can sit at the cold bar and watch it be prepared." Chef Val added that they want to be a more affordable restaurant so everyone in the area is able to enjoy The Pearl.
The Pearl Plans to Have Epic Sunday Brunch.
Who doesn't love a good brunch option? Now, it's the hurry-up-and wait-game. The team at The Pearl will have to navigate all the fun of building and licensing with the city of Shreveport. We could have a new seafood eatery as early as the end of June.
You Can Like The Pearl on Facebook.
They don't have a website yet, but they are working on it. The Pearl's address is 6871 Fern Ave., Shreveport, LA, United States, Louisiana.
Check Out These Mouthwatering Photos of Barbecue in Jefferson, Texas
The 45-minute drive from Shreveport is worth it when the barbecue is this good.
Diners, Drive-Ins and Dives Guy Needs to Try in Shreveport-Bossier
Here are the restaurants that Guy Fieri needs to visit in Shreveport-Bossier for his "Diners, Drive-Ins and Dives"
Best Sandwiches in Shreveport-Bossier
More From K945, The Hit Music Channel