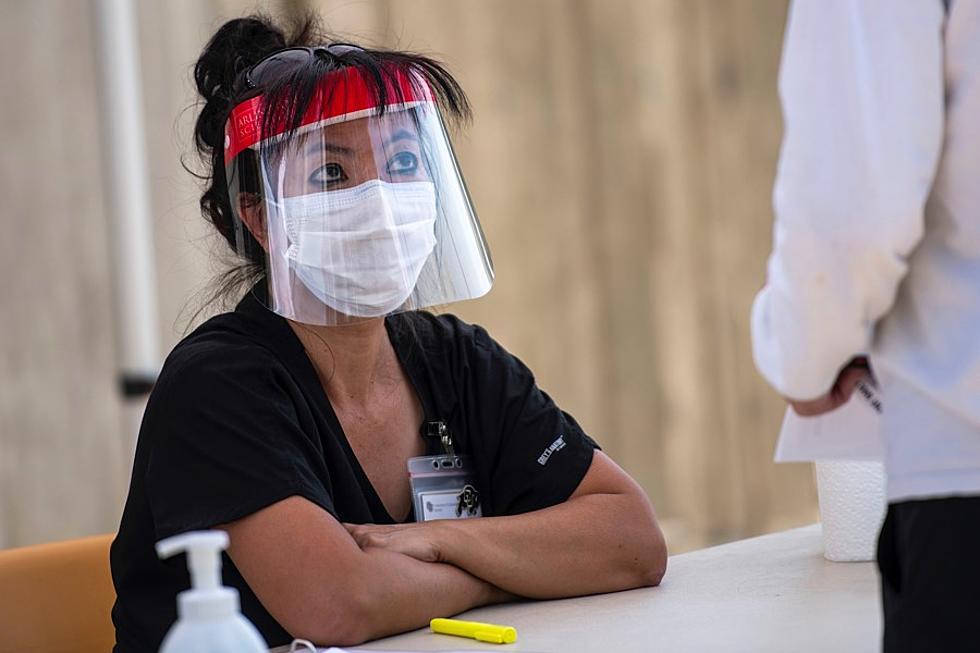 Shreveport's Centenary College Clamps Down with New COVID Rules
getty images
In an attempt to get a handle on the rapidly spreading Omicron variant of the COVID 19 virus, Shreveport's Centenary College announced a number of new rules and regulations, including a new definition of what the Kings Highway school considers "fully vaccinated" and banning most visitors from the campus.
In an open letter released Wednesday, Provost and Dean Dr. Karen Soul announced that "Centenary has also made some changes in order to begin the semester in a safe and healthy way."
The new guidelines, Soul wrote, will be in effect until January 31. Students begin moving in for the new semester on January 9.
Here Are the Major Rules Now in Place at Centenary:
All students are required to complete a COVID-19 test either prior to or upon return to campus. Students who submit a negative test that was administered within 72 hours prior to return will receive a wristband and may attend in-person class, practice, meetings and activities, and dine in at the cafeteria.
Students who do not test prior to return will be required to participate in a full shelter in place until they receive and/or submit a negative test. Students who are in full shelter in place may not attend in-person class, practice, meetings or activities, and must take meals to go from the cafeteria.
All employees must complete and submit a COVID-19 test by January 12. 
What Are the Rules for Masks at Centenary?
Masks are required for all students, faculty, staff, contract personnel, and visitors in all indoor settings, regardless of vaccination status. Wearing a mask is not required if you are alone or in a personal space (example: your office, your car, your residence room alone or with your roommate). Wearing a mask is not required when eating or drinking in a space where eating and drinking is permitted and only for the duration necessary to consume the food and/or beverage.
Masks may also be required at outdoor events or large gatherings.
The College is redefining "vaccinated" to include the COVID-19 vaccine and booster. To be considered fully vaccinated, you must get a booster by February 1 or as soon as eligible (currently defined as six months after the second COVID-19 vaccine).
In an effort to create a campus "bubble" during the current Omicron surge, indoor campus events that are planned for groups of 10 or more must be inclusive to the campus community only, that is students, faculty, and staff only. No off-campus or visitor spectators or performance attendees will be allowed.
Guests who are on campus for short time periods (usually a day or less) must wear a KN95 or equivalent mask indoors.
Guests who will be on campus for more than 24 hours must be vaccinated and submit a negative COVID-19 test.
Instructors may choose to deliver classes online, in-person, or by hybrid instruction for the first two weeks of classes, January 10-21. Only students with wristbands may attend in-person classes (for at least the week of January 10-14).
Dr. Soul concluded by saying that the college hopes to resume in-person learning by January 24.
To see all of the new Centenary College COVID rules, regulations, etc., and to see all of Dr. Soul's letter, JUST CLICK HERE!
19 Facts About Shreveport's Centenary College Football Program
Centenary College in Shreveport was once home to one of the biggest college football powerhouse programs in the country.
More From K945, The Hit Music Channel