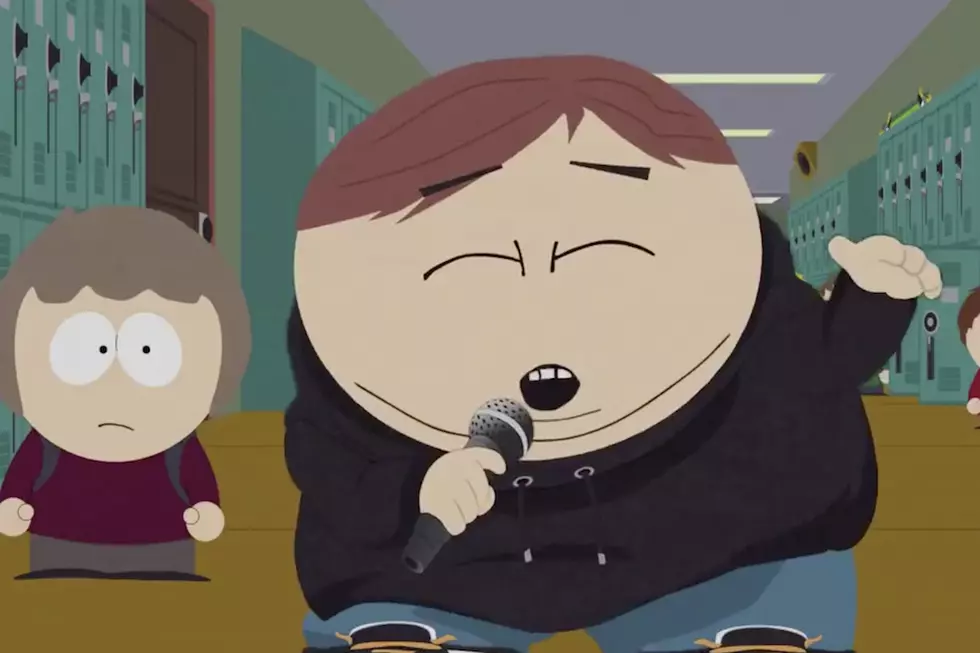 'South Park' Spoofs Logic's Suicide Prevention Song '1-800-273-8255′ [VIDEO]
Comedy Central
Logic's suicide prevention song "1-800-273-8255," has become a breakout hit for the rapper and brought thousands of calls to the hotline. But leave it to the folks at South Park to poke fun at this important song - albeit in a humorous way.
In the clip above, Eric Cartman interrupts his fellow classmates' "Distracted Driving Awareness" campaign with his own version of Logic's song. "Hey guys! Let's take a minute to talk about suicide prevention," he says over the loud speakers. "There's probably someone right now in this school thinking about killing himself, and it's not funny. You better take it serious, or he might actually do it."
From there Cartman reenacts Logic's 2017 MTV Video Music Awards performance rapping, "I've been feelin' sad, I've been feelin' sad / Can't talk to my mom, don't even have a dad / I can't go on, what is livin' for? / My heart screams, "I don't wanna live no more."
Cartman ends his rendition reciting a speech similar to what Logic gave during his MTV VMAs performance back in August. Except with Cartman's monologue he makes it all about himself.
This isn't the first time South Park has spoofed popular songs. The long-running cartoon series have famously satirized Kanye West's "Heartless" in 2009 with "Gay Fish," and most recently delivered an acoustic parody of Kendrick Lamar's "Humble."
Check out South Park's spoof of Logic's track above.
Watch South Park Spoof Kendrick Lamar's "Humble" Song
More From K945, The Hit Music Channel