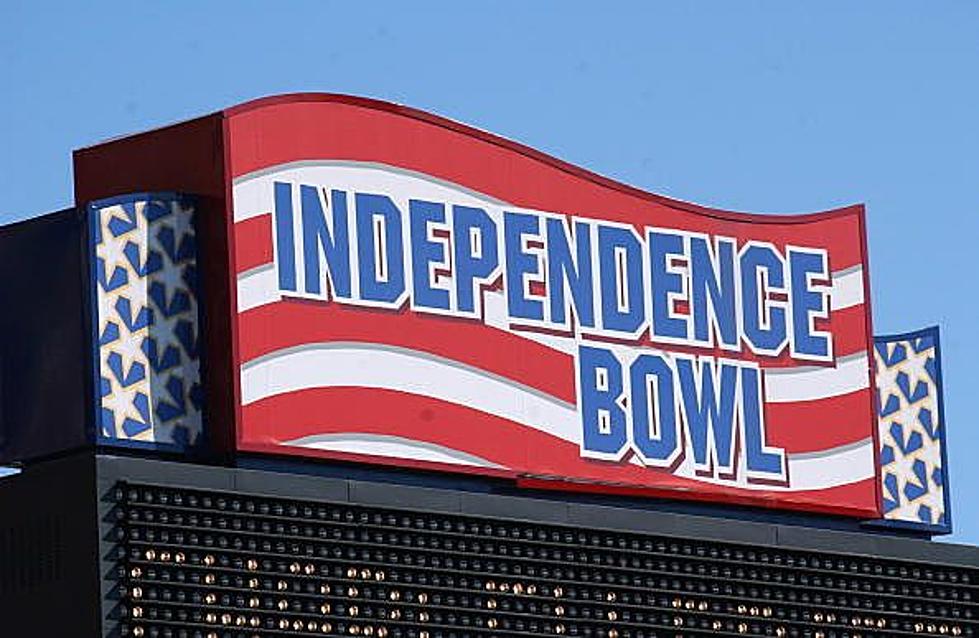 SPD Safety Rules in Place for Saturday's Indy Bowl in Shreveport
Matthew Stockman/Getty Images
Here's everything you need to know for Saturday's 45th Radiance Technologies Independence Bowl in Shreveport!
Events Surrounding the 45th Radiance Technologies Independence Bowl
Friday, December 17th's Independence Bowl activities will include a press conference and the Coors Light Block Party in Shreveport's Red River District from 5 - 9:30 pm with a special pep rally and battle of the bands at 7 pm. While the block party kicks off in the Red River District, there will be a Mardi Gras preview parade starting at 5:30 pm at the Louisiana Boardwalk and ending in the Red River District. Saturday's Coca-Cola Fan Fest runs 10 am - 2 pm at the state fairgrounds with live music and activities leading up to kick off at 2:30 pm on ABC. Saturday's game will also feature a flyover by 3 B-52s from Barksdale Air Force Base. Don't forget to bring a new unwrapped toy or a monetary gift to donate for Operation Santa Claus!
List of Prohibited Items Inside Independence Stadium for the Shreveport Police Department
· All bags brought into the facility must be clear, NO EXCEPTIONS
· No outside food or drinks (alcoholic or non-alcoholic)
· Ice chests/coolers
· Video cameras
· Firearms
· Mace
· Knives
· Straight blades of any kind
· Pocket tools
· Taser or stun guns
· Umbrellas
· Laser pointers/lights
· Telephoto lenses more than six (6) inches long
· Smoking and vaping ARE PROHIBITED inside of the stadium
General Safety Tips for the Independence Bowl from the Shreveport Police Department
· Please lock your vehicles
· Store all valuables in your trunk or leave them at home
· Walk in groups if possible
· Drive slowly and watch out for children
· Carry your cash or cards in your front pocket
· Do not be distracted by your cell phone while you are walking
· Watch your surroundings
· Report unruly or suspicious behavior to police
· Treat others as you would want to be treated
Notable Draft Picks Who Played In The Independence Bowl
Players info will include their school, the year they played in the Independence Bowl, and their NFL Draft position.
The Top 14 Colleges & Universities In Louisiana For 2022
The website
WalletHub
has ranked out the Top 14 schools in Louisiana for 2022. Here are the results
75 Of The Most Famous People From Louisiana
More From K945, The Hit Music Channel