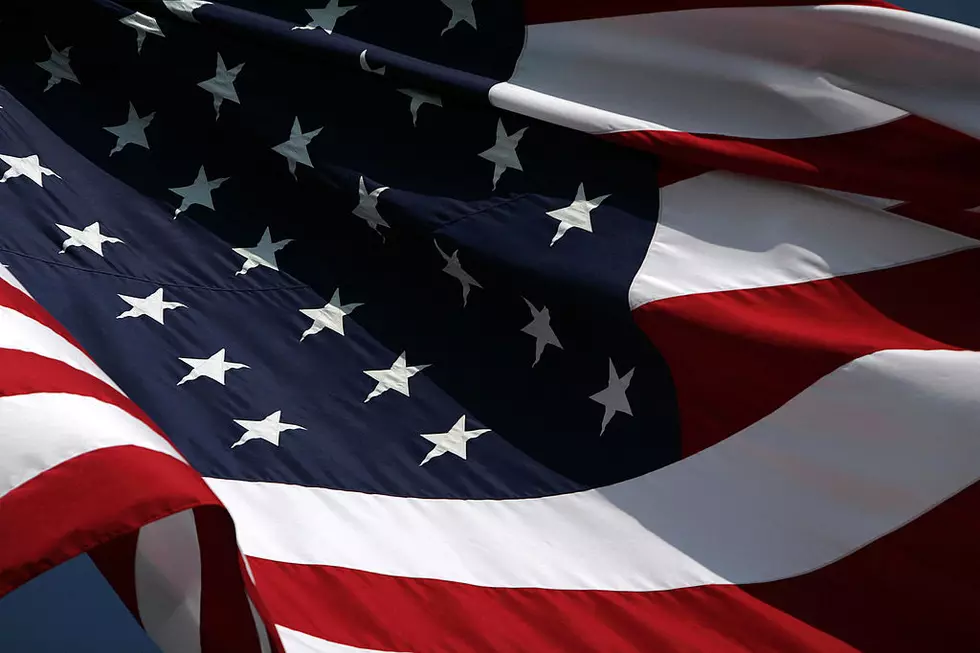 What Would Our Forefather's Think of the United States Today?
Ronald Martinez/Getty Images
I am a proud citizen of the United States of America. I vote, I go to church, I pay my taxes, and I follow the law of the land for the most part. While I've never served in the military, I feel like I do my part by volunteering and being active in our community. But is that enough? If you're like me, every time I see the news, I'm left feeling sad, mad, and/or basically disgruntled. That begs the question... What would our forefathers think of where we are now in the not-so-united United States of America?
I asked this question last year ahead of the 4th of July holiday. I thought it would be interesting to compare the answers from last year to today. Here are a few of the responses I received in 2021.
Tommy Williams
Founding Folks? Actually, it's not funny! I'm just glad I'm at an age where I won't live long enough to see how it ends!!
Ray Bone Merrow
The amount of control the government has over not only the states but the American people. They would probably be stacking bodies with tyranny that is going on in the government today.
Martha Belchic-Loeb
Lack of nuclear families.
David D. Knight
Just about anything going on within BOTH parties... cancel culture... you name it.
Mike Dooley
Two things can turn this Country around!! Divine intervention and a revolution!! The first won't happen when we are killing unborn babies!!! The second won't happen because people want someone else to fix the problem.
Katy Mead
That we want to hold them accountable for the land they stole and the legacy of genocide they instilled.
Geof DeWerff
The self-serving way politicians behave; on both sides of the fence.
Leigh Santoro
The politicians took God out of our country.
Debbie Hoover Sempter
I'm sure the entire Congress would be on trial for treason.
I find it really interesting how attitudes regarding our country have changed over the last 12 months. But when you think about it, it's not surprising considering all of our current issues that include continued multiple mass shootings, potential gun control legislation, Roe v. Wade, etc... Here's what people have to say about the state of our country today.
Tommy Campbell
They would themselves, fall to their knees, cry, and then pray for us all…
Greg Atoms
"You put Catholics on the Supreme Court!?!"
Amanda Williams
They would grab American Leaders and shake some sense in them. They would then bring Christ back into the country as it was built on.
Nicole Scroggins Plunkett
Their minds would be blown. That world no longer exists. And I'm not so sure that's a bad thing. I feel we definitely traded some back then bad habits for others though.
Vivette Johnston Middlebrooks
Heartbroken.
Gerald Efferson Jr.
We have so many Unamerican people they would be ashamed just as I am.
Monica Poltronieri Ray
They would think we're in a total mess
Doug Conner
D-. The current leaders would be tried for treason.
Tommy Williams
First, they would have to stop spinning in their graves!! We have turned our backs on the very foundation on which they struggled to build our nation!
Dan Keele
The Founding Fathers risked their very lives signing the Declaration of Independence. They believed in the ideals set forth in it, the Constitution and Bill of Rights. While they'd be shocked the Executive branch and part of the Legislative have been so openly defiant of the tripartite government and hostile to the Court, they might note that these folks aren't risking their fortunes and in fact are awfully close to the class that "ruled" elsewhere and the jackass is acting like a monarch they loathed. But they'd see the Court sticking to the plan and know the percentage of Americans who believe in the Republic is much greater now than in their times.
Kathryn Wissmiller
They would be ashamed and hopefully knock some sense into those in the administration.
Katy Mead
I wouldn't give them the chance to provide feedback.
Jessica Langley Maddox
They would be thoroughly disgusted with leadership. Our Founding Fathers created government positions to be a civic duty, not a career.
I've tried to include a wide array of responses, but we'd still love to hear from you with yours!
Enjoy a Fairytale Fantasy Stay at this Louisiana Airbnb River Paradise
Beautiful Louisiana 'Barn' Home for Sale Perfect for Entertaining
The Red Camp Airbnb at Lake Bistineau
More From K945, The Hit Music Channel