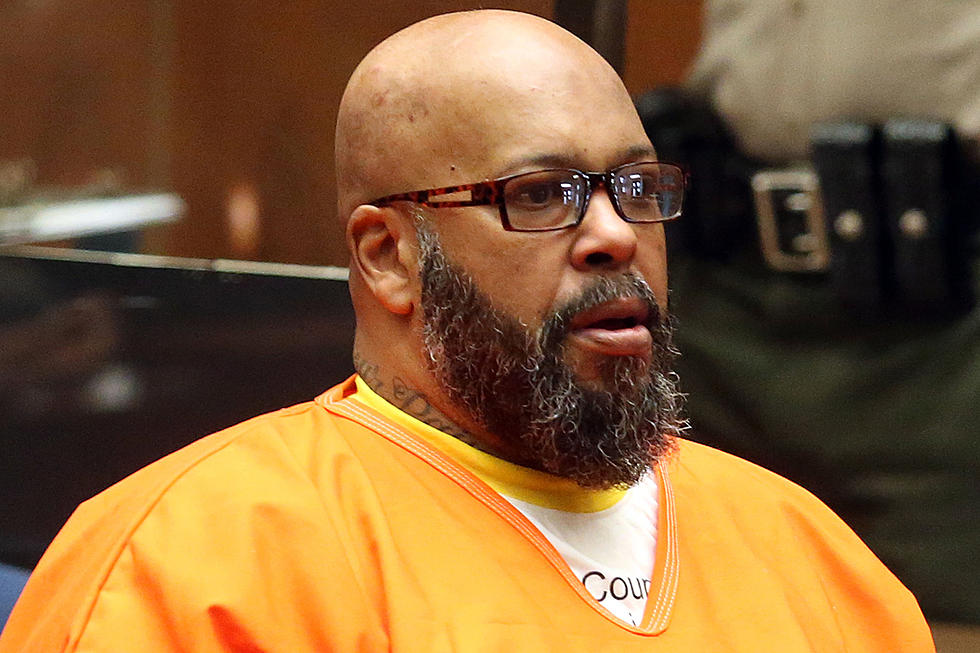 Suge Knight Claims Police Are Eavesdropping on His Phone Calls With Lawyers
Frederick M. Brown, Getty Images
While Suge Knight awaits trial, the Death Row Records co-founder is calling out prosecutors and the Los Angeles County Sheriff's Department for spying on his phone calls.
According to a report from TMZ, Suge filed a motion alleging the sheriff's department and prosecutors "have secretly listened to every word" he's said to his lawyers since Aug. 22, 2012. Suge claims the prosecutors and sheriff's department are eavesdropping on the attorney-client privileged conversations he has while he's in county jail awaiting trial.
Court documents reveal that Suge asked the judge to throw out all court orders that allow eavesdropping because they were made by a judge who recused himself from the case.  Suge's request was eventually denied.
In 2015, Suge was involved in a fatal hit-and-run incident that resulted in the death of his friend, Terry Carter. According to Suge, he feared for his life following an altercation with Cle "Bone" Sloan and during an attempt to flee the parking lot, he hit Sloan and ran over Carter, killing him.
After turning himself into police the day after the incident, Knight was charged with murder and attempted murder. His bail was set at $25 million before being reduced to $10.5 million.
In an interview with XXL in early 2017, Suge's son, Suge Jacob Knight, opened up about the unfair treatment he felt his father was receiving. When asked how Suge was being treated in court, Jacob said, "Laughed at, they weren't taking him seriously."
He added, "The prosecutor, she obviously didn't have anything or a case on him so it's obvious they're still trying to build something, so she's rushing everything. She'll be like, 'Your honor, we don't have time for this.' She would cut him off."
Suge Knight's trial is set to begin next week.
See 50 of the Best Hip-Hop Projects of 2017
More From K945, The Hit Music Channel