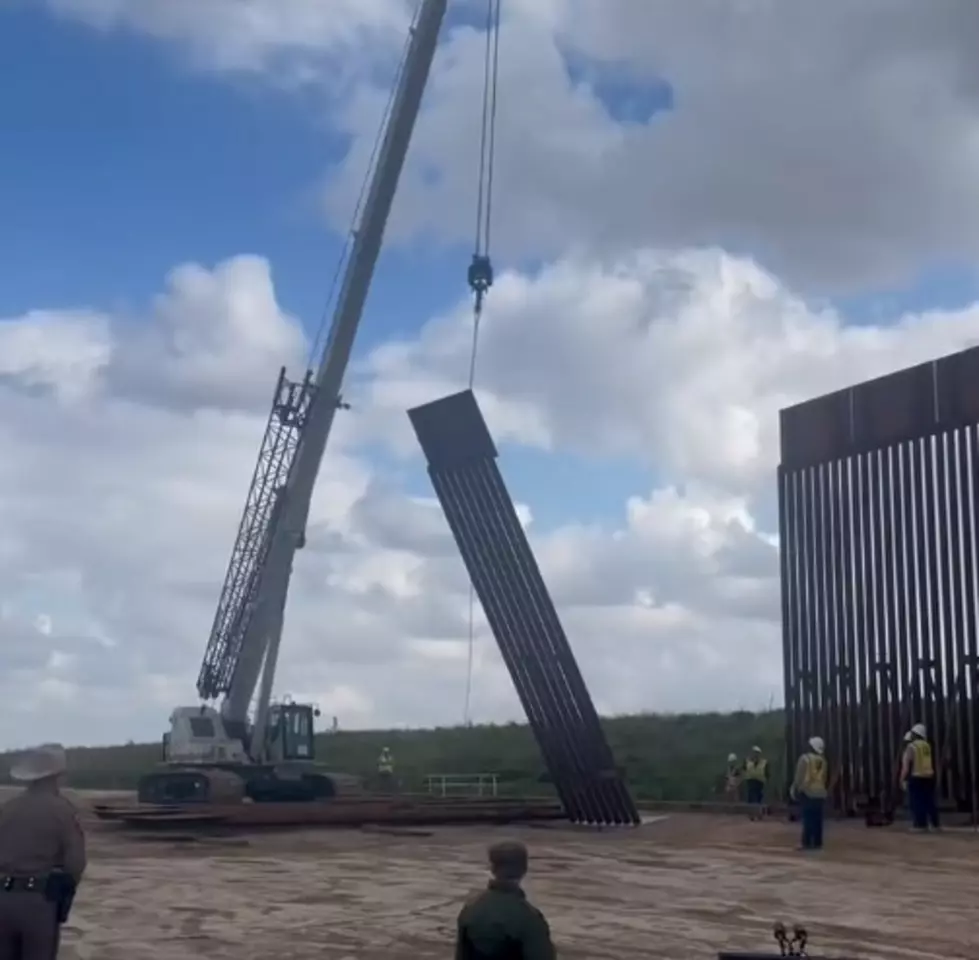 Texas Continues Building Its Own Enormous Mexican Border Wall
Still shot from Governor Greg Abbott Twitter video
Texas Governor Greg Abbott took to social media to let the world know that Texas would no longer wait for the U.S. Government to help Texans with the growing border problem.
His simple tweet from this past Sunday, February 5, says, "Texas is building our own border wall." That message, accompanied by video of another panel being added to the border wall, said all it needed to say.
On the website created to address the illegal immigration issue, you can feel the frustration from Governor Abbott as he stated, "While securing the border is the federal government's responsibility, Texas will not sit idly by as this crisis grows. Texas is responding with the most robust and comprehensive border plan the nation has ever seen."
The tweet and video follow Governor Abbott's announcement on January 30 of the creation of the new position of Texas Border Czar to oversee border security.  Abbott also announced that Mike Banks has been hired for the position and would serve as Special Advisor on Border Matters to the Governor.
He added, "For nearly two years, the State of Texas has taken unprecedented, historic action under Operation Lone Star in response to the Biden Administration's refusal to secure the border. As an award-winning Border Patrol Agent, with decades of federal law enforcement and border security experience, Mike is the perfect choice to oversee Texas' fight against the surge of illegal immigration, lethal drugs, and deadly weapons flowing into our state and nation."
Epic Glamping Experience in Texas for Stargazers in an Igloo
10 Most Dangerous Cities In Louisiana
According to statistics from the FBI, these are the Top 10 Most Dangerous Cities in all of Louisiana in regards to violent crime and property crime.
More From K945, The Hit Music Channel