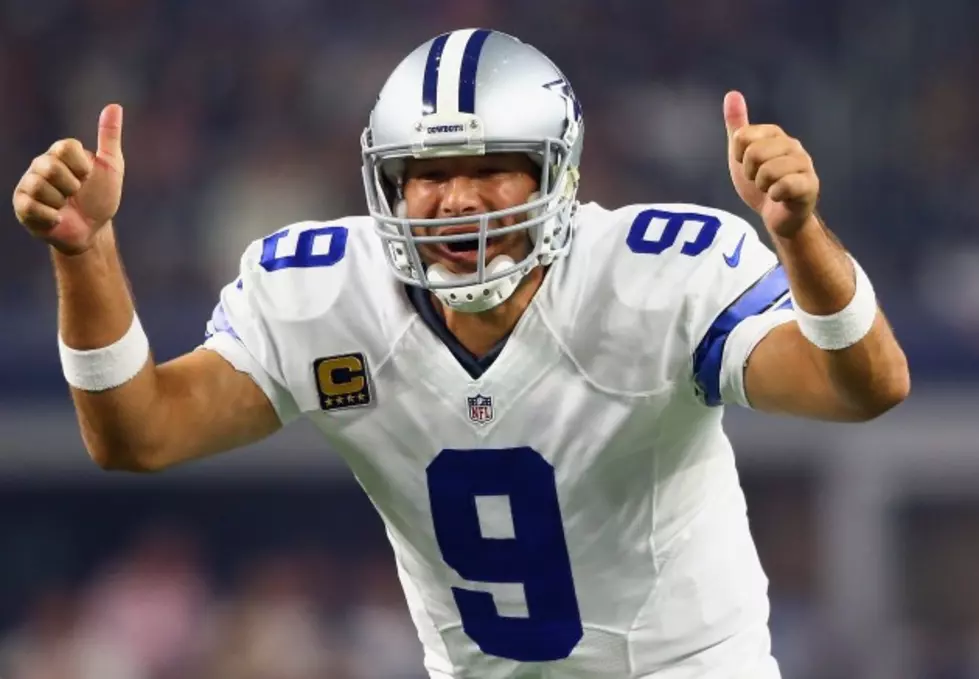 The Good, Bad, and Ugly From Jay's Week 1 NFL Picks
Ronald Martinez via Getty Images
Football is back and we give that two thumbs up!
This year, I'll try my best to pick each game, each week.
Last week I was quite happy with my selections going into Monday Night Football. When I rested my head after a wild Cowboys win on Sunday night, I was sitting pretty. At that point, my record was 11-3, straight-up.
Then Monday night came and I quickly found myself at 11-5 for the week.
Still not terrible, but I'd like to do a little better this week!
Jay's pick: Patriots win, 34 - 31.
Reality: Patriots win, 28 - 21.
Maybe I spotted each team a little too much, but still pretty close!
Jay's pick: Packers win, 27 - 17.
Reality: Packers win, 31 - 23.
Almost hit the nail on the head with this one! Definitely didn't see James Jones coming though...
Jay's pick: Cardinals win, 31 - 27.
Reality: Cardinals win, 31 - 19
In an alternate reality, Sean Payton goes for it on 4th and 6 and gets it, then goes on an incredible 100-yard drive that ends in a touchdown and a successful 2-point conversion. In that reality, I'm right on the money here.
Jay's pick: Seahawks win, 24 - 10.
Reality: Rams win, 34 - 31 in OT.
I heard all of the hype, but still chose to disrespect the Rams and their incredible defense. I won't make that same mistake twice!
Jay's pick: Lions win 38 - 31
Reality: Chargers win - 33 - 28
This seemed like a good pick halfway through the second quarter when Detroit was leading 21 - 3. Oh how things can change quickly in the NFL.
Jay's pick: Vikings win, 20 - 17.
Reality: 49ers win, 20 - 3.
Can you say "WAY OFF"? That's exactly what I was on Monday night. Also, has anyone seen Adrian Peterson?
Jay's pick: Eagles win, 41 - 28
Reality: Falcons win, 26 - 24.
Take DeMarco Murray's rushing yards in this game, multiply that by 200 and you still wouldn't get to the number of yards he rushed for last season in Dallas. 2014's leading rusher only getting 9 yards on the ground? Now that's UGLY!
Jay's pick: Colts win, 31 - 20
Reality: Bills win, 27 - 14
The NFL's most-hyped young quarterback threw for just 243 and barely completed 50% of his passes. Two interceptions as well for Andrew Luck, putting up just 14 points. Now that's UGLY!
If there's a player (outside of Tony Romo) that the Cowboys could not afford to lose, it's Dez Bryant. After having surgery to repair a broken bone in his foot, few experts say he could be back in four weeks, others say 12 weeks, and most say somewhere in between. Oh and the Eagles' are hosting the 'Boys in Philly this week. Oh and the Cowboys face Atlanta, New Orleans, and New England in the weeks that follow. Now that's UGLY!
I'll have my Week 2 NFL picks ready for you tomorrow!
More From K945, The Hit Music Channel