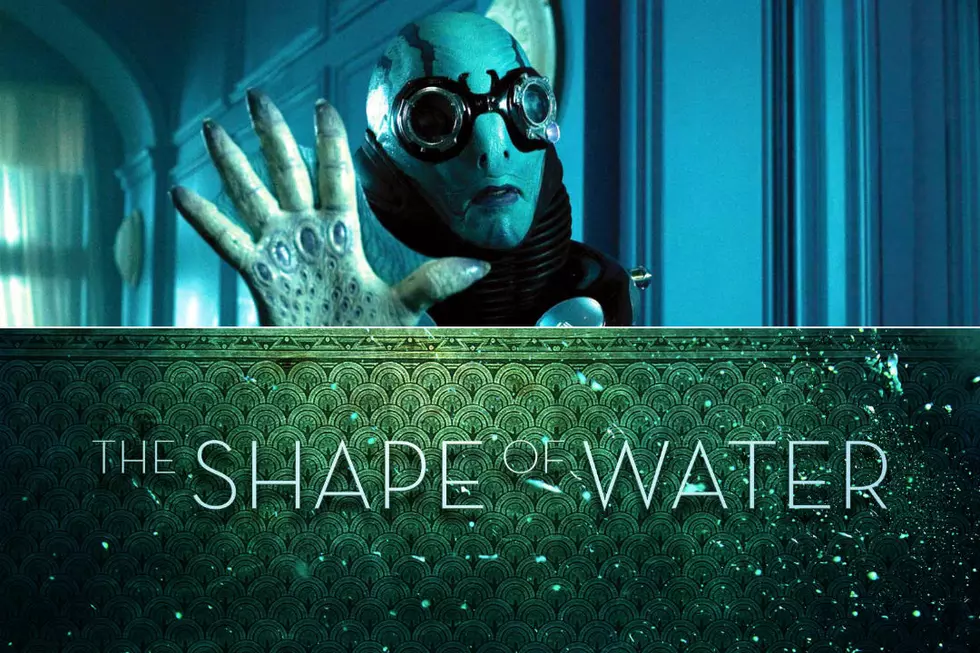 Doug Jones Calls 'The Shape of Water' 'a Classic del Toro Movie'
Columbia Pictures / Fox Searchlight
Guillermo del Toro's upcoming film The Shape of Water marks the first time Hollywood's go-to fish man Doug Jones will play the lead in a del Toro movie. He's usually a big part of the cast, but secondary to the protagonist. Not this time. He'll be playing a half-man-half-fish being who's being studied by scientists until an empathetic woman takes pity on him, and that's about all we know, plot-wise. But Jones has been pretty talkative about the project, and gave a few more clues in a new recent interview.
While speaking with Movies.com (h/t /Film), Jones praised the "gorgeous" new movie, and said that it's a del Toro project through and through.
My character is…even if I'm not in every scene, they're talking about me when I'm not there. I am the focal point of the whole movie. They're all having interactions because of me. It is one of the most gorgeous stories I have ever been a part of. And it was filmed beautifully. The art direction for the era – the cars, the clothes, the hair, the sets – it's very Del Toro and very gorgeous.

Our central character is Sally Hawkins who plays a very sympathetic character, a woman you're just going to fall in love with. What she goes through…you're going to be rooting for her every step. It's a classic Del Toro movie where we root for an underdog in very impossible circumstances, and I'm a part of all of that in a very, very integral way. So without giving it all away, I think I just gave it all away.
We know from a previous interview earlier this year that Jones' character is a "fish man," the last of his kind, who's being studied in a lab by military scientists during the Cold War to see if his genetic makeup can provide be used for anything to improve our chances. It sounds like del Toro is pouring his heart into this one, as he does with all of his movies, and if you're a fan this'll be one to keep on your radar. At least, if he's not directing Pacific Rim: Uprising, we have this to tide us over.
More From K945, The Hit Music Channel