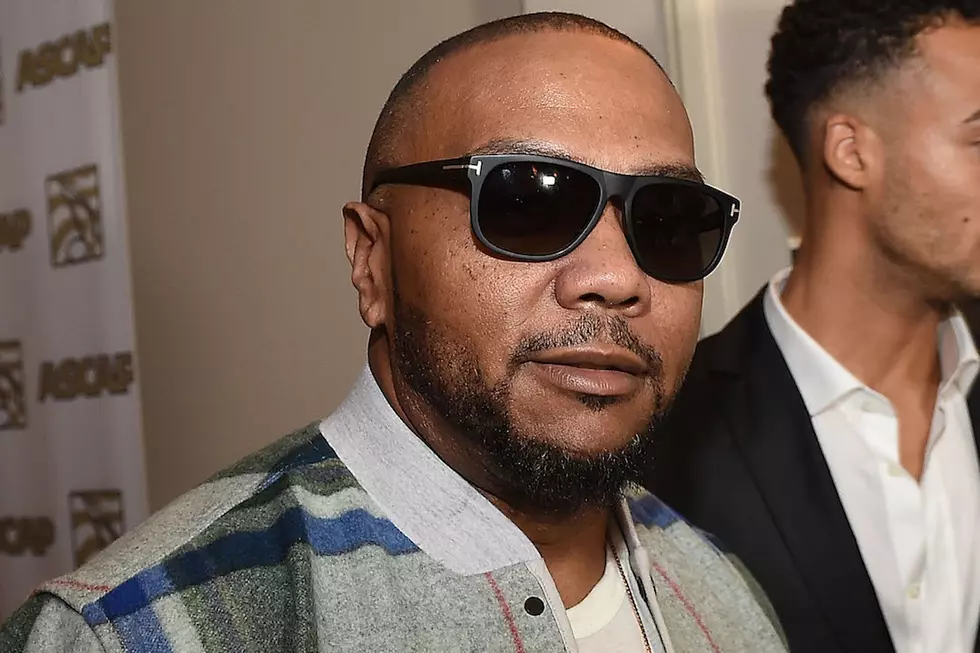 Timbaland Reveals Past Drug Addiction and Depression: 'Music Is a Gift and Curse'
Paras Griffin, Getty Images
Timbaland is arguably one of the most influential producers in R&B and hip-hop. But a couple of years ago, he nearly hit rock bottom.
In an interview with Rolling Stone, Timbo admitted that during the height of his success, he was spiraling out of control due to drugs and alcohol. "I was on drugs, dude," he tells the magazine. "I was on OxyContin."
At the time, the 45-year-old hitmaker started taking pain medication to help with nerve issues stemming from a gunshot wound he suffered as a teenager. "Music is a gift and curse," he says. "Once you're not popping, it plays with your mind. The pills helped block out the noise – I'd just sleep all day. I remember Jay-Z told me one time, 'Don't do no more interviews' – because I was saying crazy shit."
Timbo said that he eventually suffered a near-death drug overdose while he was sleeping. "All I can tell you is that there was a light," he recalls. "I woke up trying to catch my breath, like I was underwater. But through that whole thing I saw life – I saw where I would be if I don't change, and where I could be if I did."
"But I thought about Michael Jackson," he added. "I didn't want to be old and taking these pills."
Today, Timbaland is healthy and focused. He has lost 40 pounds thanks to an intense boxing-based fitness regimen. "I've never felt better," he attests. "I'm doing stuff I never knew I could do."
On the music front, Tim is working on a solo album and he just finished production on Justin Timberlake's next project. He's also working with several; of today's hot rappers.
"Right now, I feel like what I can do with my legacy is to give back," he said. "Which means finding the youth of today. Look at Quincy Jones – he was 50 when he did Thriller! What's my Thriller!"
20 Rappers and Singers Who Suffer from Addiction
More From K945, The Hit Music Channel