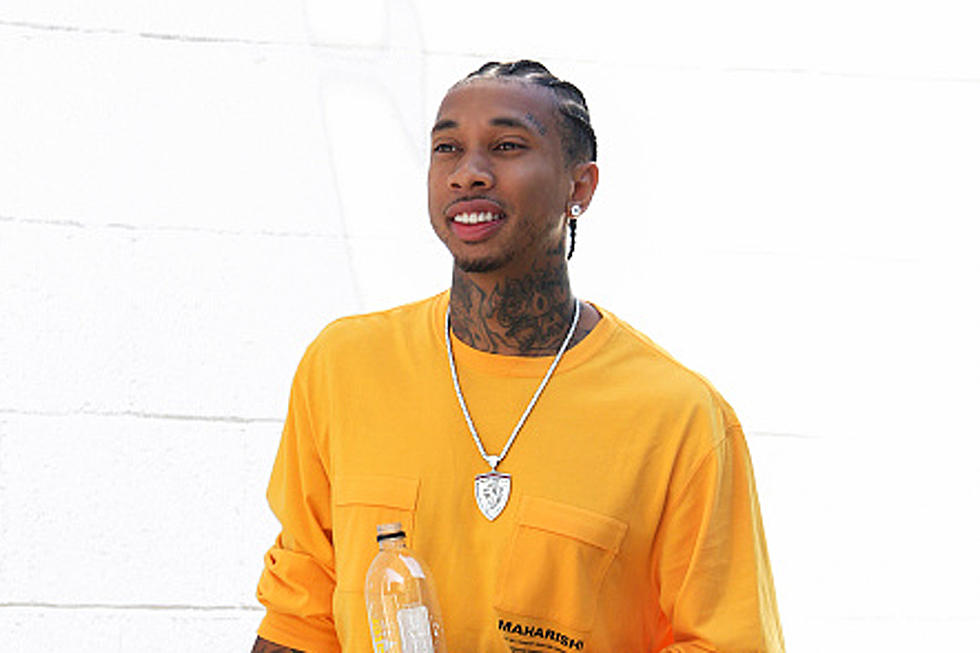 Tyga Has a Warrant Out for His Arrest
Bauer Griffin, Getty Images
When it comes to money, Tyga can never seem to catch a break.
According to a report from TMZ, there is currently a bench warrant out for Tyga after the rapper failed to show up to a court hearing. Tyga was scheduled to give a judge a rundown of his assets so he could settle a $236,000 judgment against him.
The rapper previously lost a suit against Shyanna Riekana. The woman sued Tyga's company claiming she sustained head injuries after a light stand came crashing down on her during one of the artist's shows. Tyga's company was eventually ordered to pay, but Riekana has yet to receive her money and the judgment has now increased to more than $250,000.
In related Tyga news, the rapper found himself in a minor controversy after he unveiled the artwork for his upcoming album, Kyoto. The cover, which features an anthropomorphic tiger cartoon posing suggestively in front of Japan's national flag, was called furry porn by some.
The artist fired back at the claims, telling TMZ, "It's not a flag, it's a rising sun. The artist is Japanese. So, he's a very well-known Japanese designer so, that's why I did it with him." Tyga also shot down the claims of furry porn, saying, "I don't even know that that is. I love it, it's a art piece."
Tyga's 14-track project is set to release on Feb. 16.
See New Music Releases for January 2018
More From K945, The Hit Music Channel