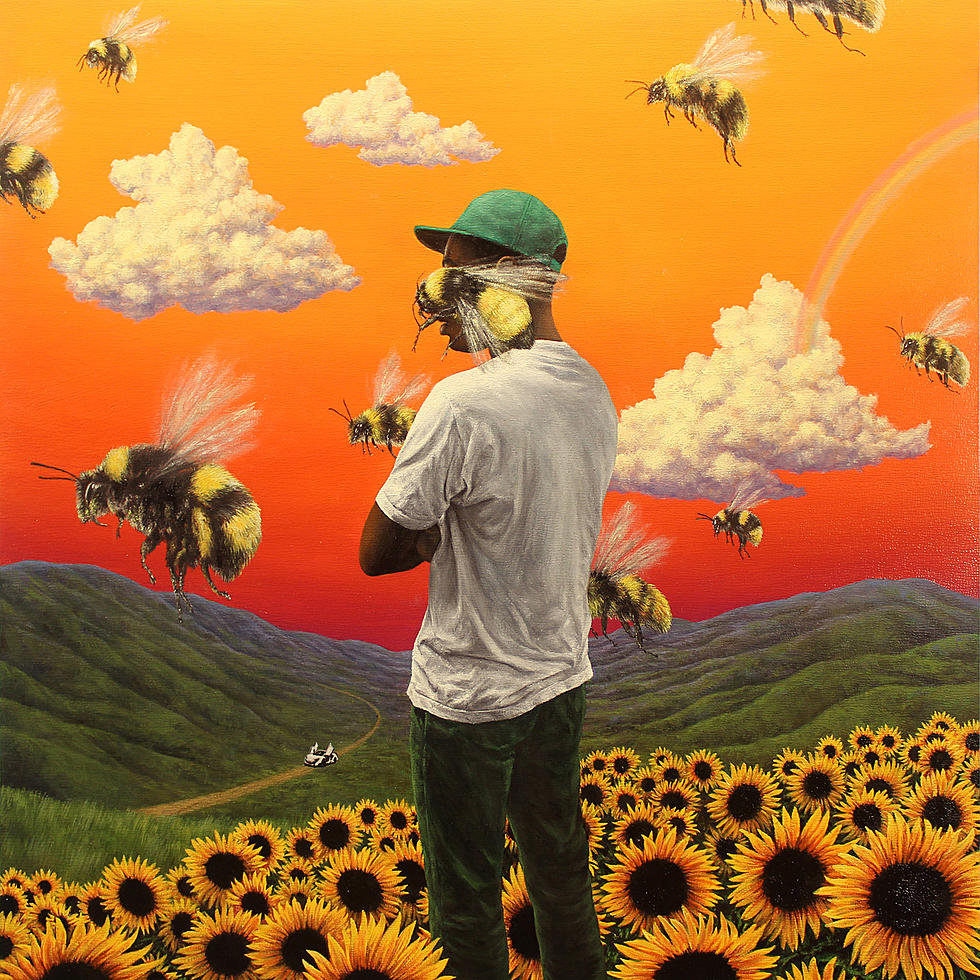 Tyler, The Creator's New 'Flower Boy' Album Is Here
Eric White
Tyler, The Creator's new album Flower Boy (he's been marketing it as Scum Fuck Flower Boy, but that's not the official title) is here. Listen to it on iTunes right now.
Lil Wayne and Estelle are amongst some of the guests featured on the LP. You can peep the entire tracklist below.
Tyler premiered "I Ain't Got Time!" on Beats 1 Radio the other day, and he told Zane Lowe he was trying to get Kanye West and Nicki Minaj on the song, but they both declined.
Tyler, The Creator's Flower Boy Tracklist
1. "Foreword"
2. "Where This Flower Blooms"
3. "Sometimes…"
4. "See You Again"
5. "Who Dat Boy?"
6. "Pothole"
7. "Garden Shed"
8. "Boredom"
9. "I Ain't Got Time!"
10. "911/Mr. Lonely"
11. "Dropping Seeds"
12. "November"
13. "Glitter"
14. "Enjoy Right Now Today"
See Fans' Predictions for the Hip-Hop Songs That Will Rule Summer 2017
More From K945, The Hit Music Channel