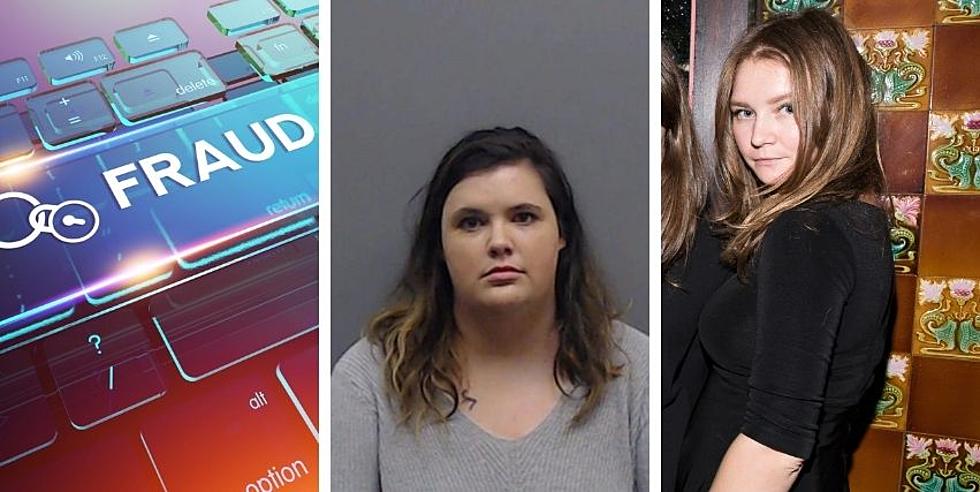 Tyler, Texas Woman Tried to Con Realtor Out of $1.2 Million Home
Getty Images, Smith County Judicial Records Dave Kotinsky, Getty Images
Let me just start off by saying that this story is giving me major Anna Delvey vibes and I can't understand how people can possibly get away with crimes like this.
Who Is Anna Delvey?
Anna Sorokin who went by Anna Delvey is a convicted fraudster. She conned people into thinking she was a German heiress. This girl was a hustler, she tried to take out huge loans from banks and investment groups. She almost pulled it off too, the con artist produced fraudulent documents and had so many smart wealthy people convinced she was who she said she was.
Anna Delvey's Story is So Interesting, Netflix Took a Turn Telling the Story.
Netflix's description of the show is kind of funny actually; "This whole story is completely true. Except for all of the parts that are totally made up. Created by Shondaland, Inventing Anna, starring Emmy Award-Winning actress, Julia Garner, premieres February 11 only on Netflix."
Now That You Know Who Anna Delvey Is, Meet Mary Morgan Strobel from Tyler, Texas.
According to KLTV Mary Morgan Strobel, 27, was arrested on February 22, 2022, for forgery greater than $300,000, which is a first-degree felony.
What Did Strobel Try to Get?
A whole freaking house. KLTV claims that the house was a 6,740 square foot home that was listed for sale with a price tag of $1.2 million. Imagine how excited the Tyler real estate agent was that thought they were about to double-end a $1.2 million cash deal.
The realtor told KLTV that everything looked great. Strobel produced "proof of funds" that showed she had over $110 million in an account. Strobel claimed she inherited the money after her father died and her brother committed suicide. Obviously, these documents were fraudulent and luckily people started to catch on.
Just Like With Anna Delvey, the Money Never Came.
The earnest money expected was $10,000, and it was never sent to the title company.  Strobel was confronted about the money not being sent so she "called" the bank in front of her agent where the "bank" told her the money would be wired immediately.
Obviously, the realtor and title company realized there was fraud happening and they sent a termination letter to Strobel and called the authorities. The bank was contacted by police and the bank confirmed that there was not an account with the millions Strobel claimed to have.
Strobel Spent Some in Time in Bossier Purchasing a Firearm.
According to the arrest affidavit, Strobel was also arrested for the fraudulent purchase of a firearm in Bossier City. We will be following this story almost as closely as we have watched the Netflix series "Inventing Anna".
What Kind of House Can $1.5 Million Get You in Bossier?
Need a Shreveport Escape? Check Out These Bolivar Peninsula Homes That Can Be Yours!
The Highest Paying Jobs in Shreveport Without a College Degree
More From K945, The Hit Music Channel