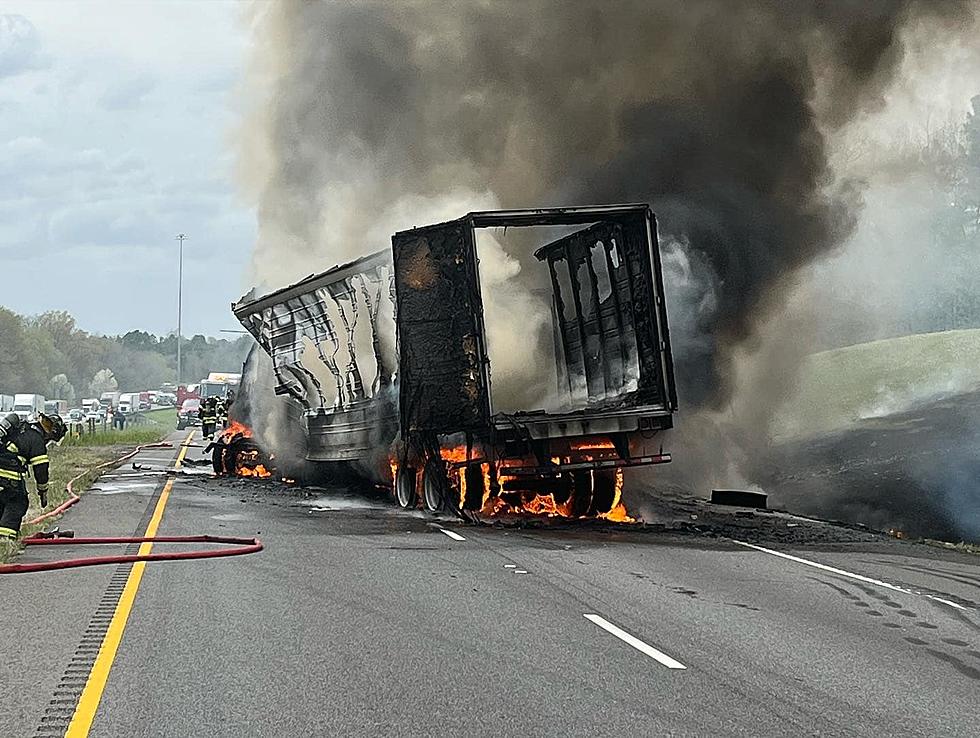 I-20 West Closed Near Louisiana Texas State Line
CPSO
Big traffic troubles in west Shreveport today. The interstate near the Louisiana-Texas state line is closed after a fiery wreck involving 3 big rigs Tuesday afternoon.
Caddo Deputies are diverting traffic onto highway 80 at exit 3.
Traffic on I-20 wb is backed up for several miles. If you can avoid the area, you are urged to do so. Highway 80 which is is the primary alternate route is also backed up for miles.
The Caddo Sheriff's Office responded to the wreck just after 3pm. Two of the rigs were on fire. Witnesses say one of the 18 wheelers ran into the back of another. Two of the drivers were rushed to local hospitals. The third driver was not hurt.
Caddo Fire District 3 and Greenwood Police have also been working to put out the fire and clear the scene.
Caddo Parish sheriff's deputies are diverting traffic off I-20 at exit 3 onto U.S. Highway 80.
Shreveport/Bossier's Top 10 Most Dangerous Intersections
Top 10 Most Dangerous Towns in Louisiana
Louisiana has tons of awesome people and charm. Along with all of the good stuff, we've got some pretty dangerous parts. Below, you'll find the top 10 most dangerous towns in our state based on the likely hood a crime will affect the average citizen living there. Some of these entries are what you'd expect, but others were complete surprises to me. Watch your back as you travel through the Sportsman's Paradise - especially if you happen to pass through these towns.
More From K945, The Hit Music Channel