Bossier Police Need Your Help Identifying Robbery Suspect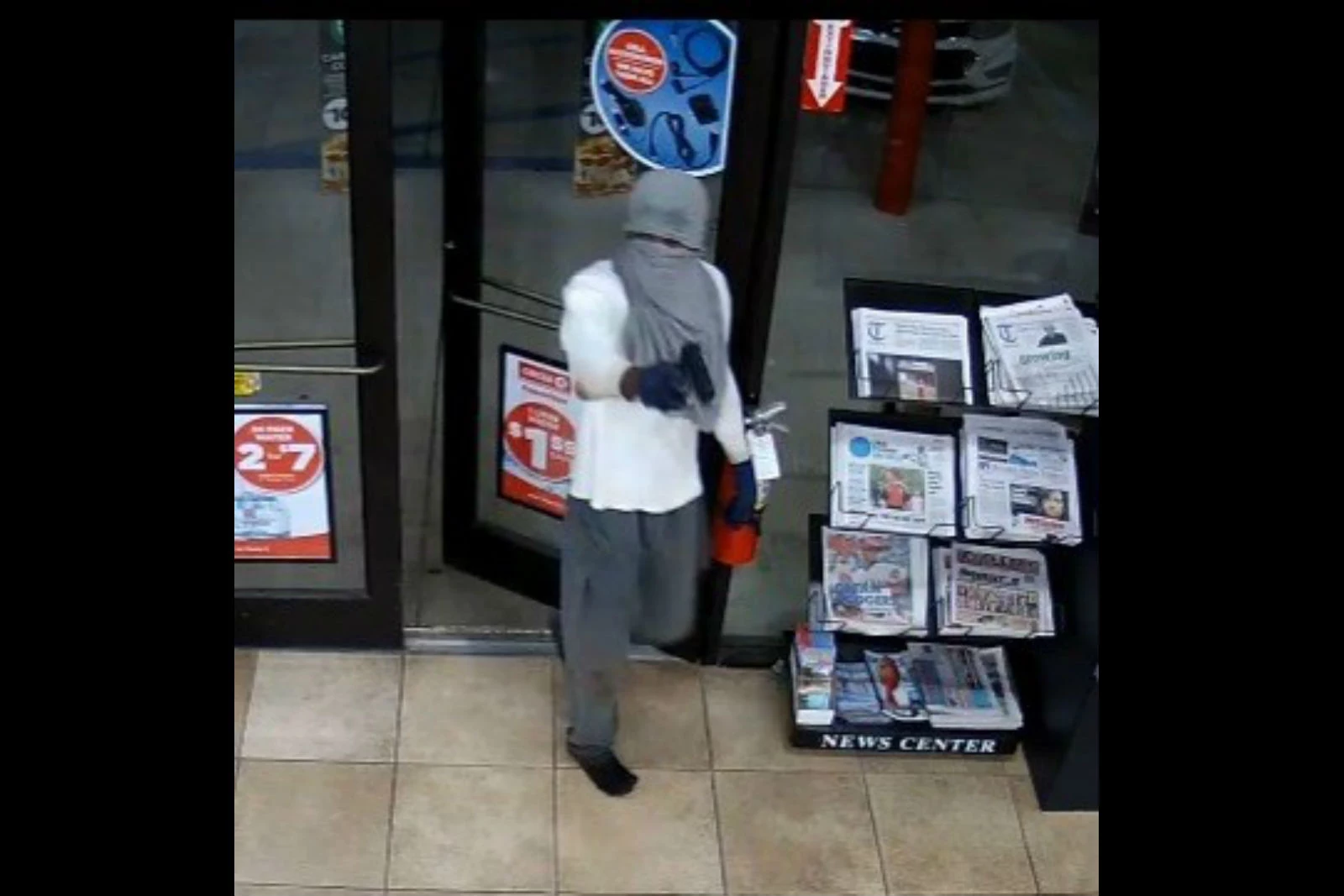 Take a good look, does anything about this suspect look familiar? The gun? The sweats? Maybe even the gloves? The Bossier City Police Department is hoping that someone might recognize this individual. According to the Bossier City Police Department there was a robbery at the Circle K store on Barksdale Boulevard at 12:30 a.m. on Wednesday morning.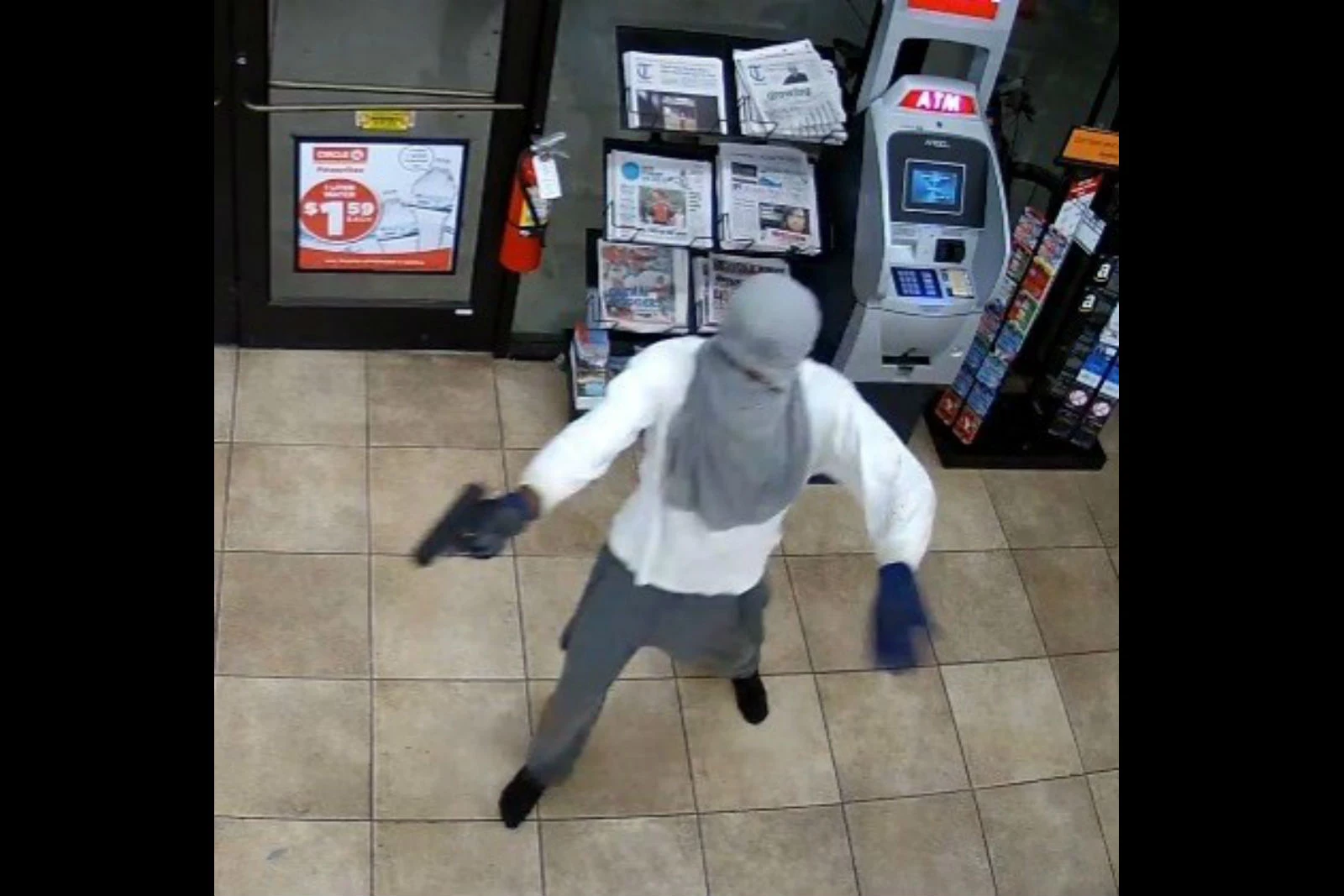 The suspect is described as a black male somewhere from 5'5″ to 5'9″ tall and about 140 to 170 pounds. The suspect was wearing a white long sleeve shirt, gray sweatpants, purple gloves, black socks without shoes, and had his face covered with a gray shirt. If anything strikes a memory call the Bossier Crime Stoppers at (318)424-4100 you can also send in a tip anomalously at p3tips.com they also have a free mobile app just search P3tips in your app store.  Concerned about sending in information? Remember that all tips sent to Bossier Crime Stoppers by phone or through the internet are secure and anonymous. If you send in information that leads to an arrest you're eligible for a cash reward.