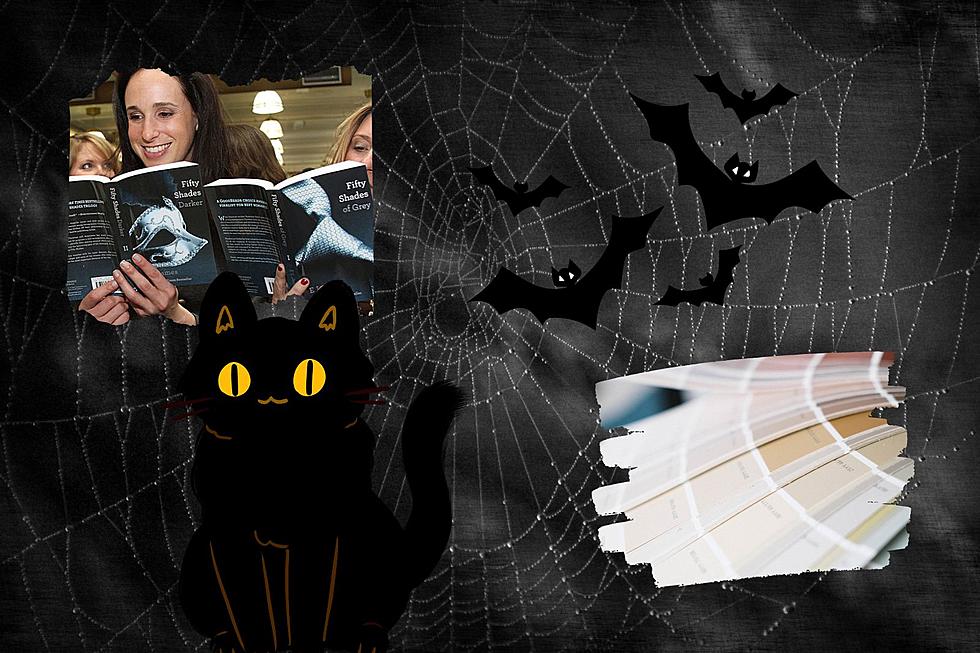 This Viral Halloween Costume is the Best We've Seen in Shreveport
Canva/Rob Kim/Getty Images
The 50 Shades of Grey book series seemed to be in every woman's hands a decade ago before it was made into a major movie franchise... That's why it's so funny to me, that in 2021, my friend Misty Ingersol went viral for her 50 Shades of Grey-themed Halloween costume!
What's 50 Shades of Grey?
50 Shades of Grey was the first book in an erotic romance novel trilogy by E.L. James, hit shelves and it rocketed to fame in 2011. The books were later made into a movie with the same title starring Dakota Johnson and Jamie Dornan. The sequels to the movie, Fifty Shades Darker and Fifty Shades Freed, were released in 2017 and 2018 respectively.
How in the world do you make a Halloween costume out of 50 Shades of Grey?
Who knew that ten years later, a Shreveport realtor, Misty Ingersol, would go viral for her simple, yet 'racy' Halloween costume? If you don't believe me about her photo going viral, check this out!
---
---
I love how tickled Misty still is about people she doesn't even know claiming that she's their mother! It blows my mind that this costume has been viewed on Twitter over 25 million times! Heck, she even made Buzzfeed's list of '18 People Who Absolutely Nailed Their Halloween Costumes This Weekend!'
---
---
Just in case you were wondering, Misty won the costume contest at Diamond Realty.
---
Way to geaux Misty! You definitely won Halloween!
25 Scaredy Cat-Approved Halloween Movies
LOOK: 34 spooky dessert recipes for this Halloween
LOOK: How Halloween has changed in the past 100 years
Stacker
compiled a list of ways that Halloween has changed over the last 100 years, from how we celebrate it on the day to the costumes we wear trick-or-treating. We've included events, inventions, and trends that changed the ways that Halloween was celebrated over time. Many of these traditions were phased out over time. But just like fake blood in a carpet, every bit of Halloween's history left an impression we can see traces of today.
Gallery Credit: Brit McGinnis
SWEET: Here are the most popular Halloween candies
More From K945, The Hit Music Channel