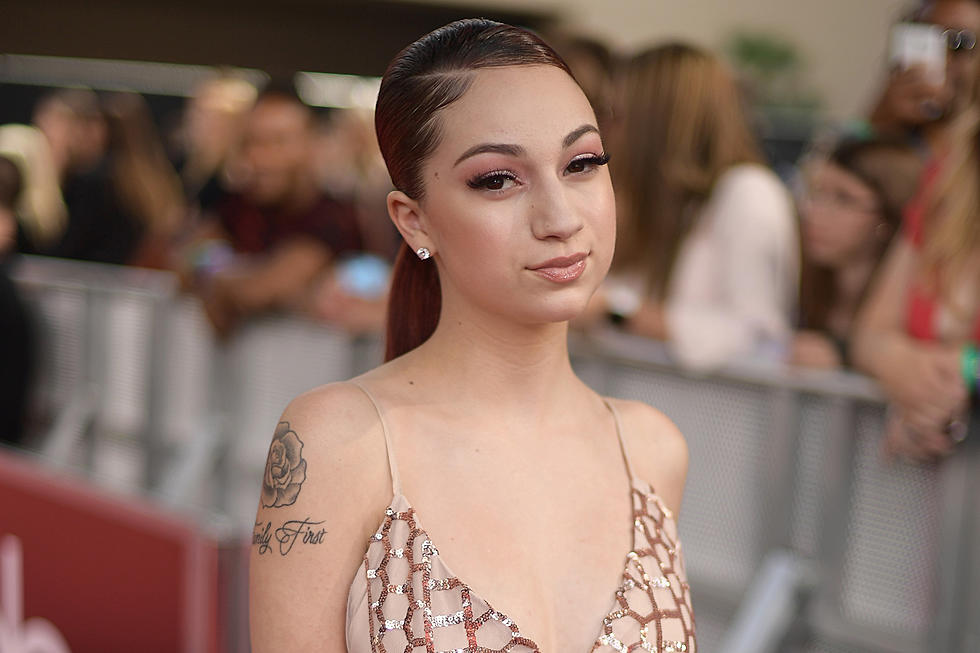 Bhad Bhabie Wants $3 Million From Music App for Using Her Likeness
Matt Winkelmeyer, Getty Images
Bhad Bhabie may be young, but at least her and her legal team know when the "Gucci Flip Flops" artist might be getting cheated out of a few racks.
Today (Nov. 16), TMZ reports that Bhad Bhabie, who's real name is Danielle Bregoli, had her lawyers send a cease-and-desist letter along with a $3 million dollar invoice to a music app called Vezt for using her image and likeness without her permission
Apparently, the "Hi Bich" rapper was in talks to work with Vezt, which is a mobile app where music fans can acquire rights to songs. However, after she declined their offer, the company moved forward and used her image for their own social media marketing. In a recently deleted Instagram post, Vezt promotes Bhad Bhabie's "I Got It" by using the single art in their graphic and using captions like "Cash Bhad Bhabie on Vezt. Howbow dah?"
In the cease-and-desist letter, Bhabie, who chucked a drink at Iggy Azalea a couple days ago, claims that she lost out on another $3 million business deal because of the unauthorized Vezt exposure. Now, she wants them to pay up and reimburse her for what she lost out on. The Florida native has given Vezt 15 days to remove every piece of her likeness from their app and cough up the bread before she moves forward with a lawsuit.
Here's to hoping all of this gets cleared up. XXL has reached out to Bhad Bhabie's reps for comment.
See Hip-Hop Fans Name The Most Disrespectful Diss Track of All Time
More From K945, The Hit Music Channel