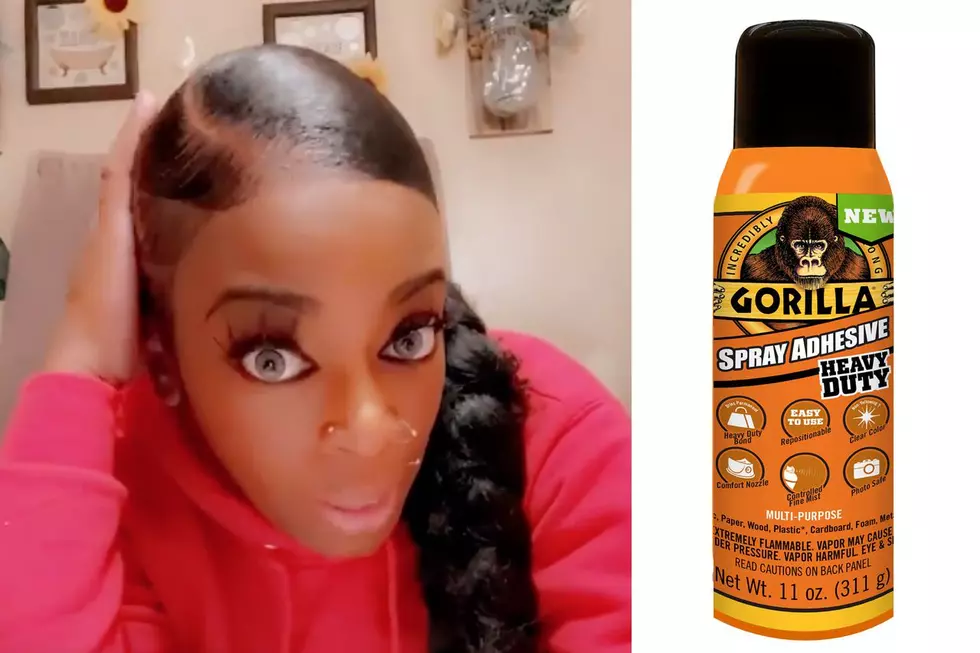 Bless It! Louisiana's Gorilla Glue Girl is Back Minus More Hair
im_d_ollady, Instagram / Gorilla Glue
New Orlean's own Tessica Brown, otherwise known as the 'Gorilla Glue Girl,' is back in the headlines for having even less hair than she had before!
Remember the chick that went viral for using Gorilla Glue on her hair when she ran out of her regular hair spray? Her hair was locked in place for a solid month until a plastic surgeon in California was finally able to release her tresses. That's Tessica. Yep, she's the pride of Louisiana.
Since then, Tessica has used her infamy to launch her own haircare line including her Forever Hair Forever Hold hair spray and Forever Hair Growth Stimulating Oil. It makes sense that she'd start her product line there, just saying. She's even branched out into music!
So why is Tessica back on the front page of TMZ? This time it's because she wanted to color her hair. You'd think this girl would be over 'home hair' by now, but no! She did it herself with box color and because it's so brittle, it's falling out. This poor girl has her own haircare line. You'd think she'd be able to afford a stylist or at least a wig! Either way, check it out!
The moral of the story? Gorilla Glue REALLY works! We should add that one should always milk their 15 minutes of fame for all their worth and if you ever feel like coloring your hair, don't use box color. Your stylist isn't saying that just to drum up more business.
Top 5 Ways Louisiana Folks Know They're Addicted to 'Yellowstone'
'Yellowstone' Stars that have Filmed in Louisiana
The Most Expensive Property in Texas Puts Yellowstone Ranch to Shame
Read More: 10 Commandments of Southern Cooking
More From K945, The Hit Music Channel