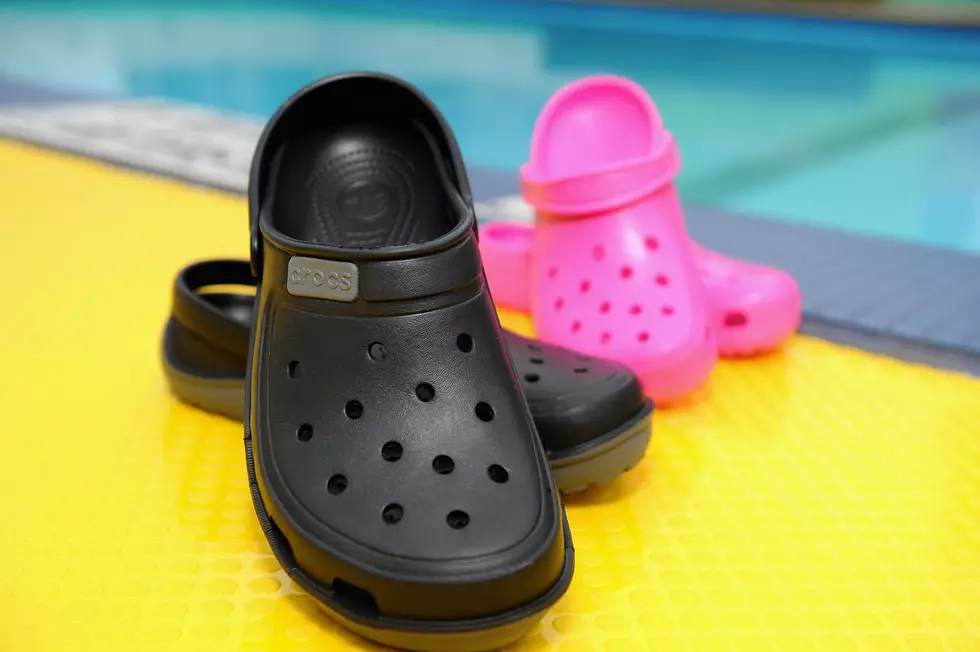 Crocs Is Suing Every Company That Is Knocking-Off Their Signature Slides – Walmart, Hobby Lobby, And More
Getty Images for Crocs
According to reports, shoe company 'Crocs' has filed a number of trademark companies that to address knock-offs on the market that may confuse customers for the name-brand slide. Big names like Walmart and Hobby Lobby are just some on the list of companies that 'Crocs' is going after.
See the report from WDSU News on Facebook below.
According to the report, 'Crocs' has filed multiple trademark infringement lawsuits against companies like Walmart, Hobby Lobby, and more. The company says in the suit that other companies knock-offs their widely known shoe are, "...likely to cause confusion or mistake, or to deceive customers..." per the report.
Why Do People Love Crocs?
While 'Crocs' are quite the controversial shoe choice, the report adds that the company had their most successful year yet in 2020. Likely in thanks to some limited edition shoe runs, like the 'Cars' themed slides or their Luke Combs collaboration, and also their brand being involved in charity work. Post Malone even donated thousands of pairs of crocs to healthcare worker across the U.S. in the midst of a pandemic.
Whatever your opinion on 'Crocs' are, they're clearly doing something right. They have a rabid consumer base that has continually purchased their products and have solidified their brand as a household name.
The brand has personality and shows it off via their shoes as well as their social media page. Check out some Twitter posts from the official @crocs account below.
As far as the trademark lawsuits go, we will have to see how companies like Walmart and Hobby Lobby respond to the pressure that 'Crocs' has put on their legal departments.
50 Most Popular Chain Restaurants in America
YouGov investigated the most popular dining brands in the country, and Stacker compiled the list to give readers context on the findings. Read on to look through America's vast and divergent variety of restaurants—maybe you'll even find a favorite or two.
More From K945, The Hit Music Channel