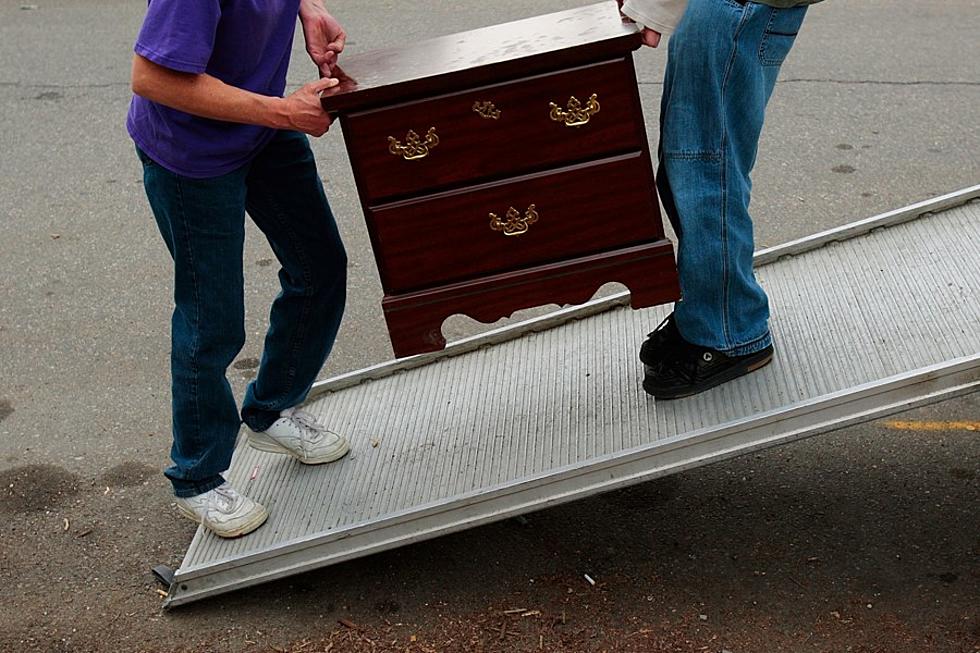 Dislike Your Neighbors? Then You'll Be Glad Louisiana Made This Top 10 List
getty images
For everybody in Louisiana who really dislikes their neighbors or co-workers, here's a list that will give you hope...that maybe they'll be moving away. And very soon.
According to the just released United Van Lines National Movers Study, Louisiana had the eighth-highest percentage of people departing the state. The survey results show that just over 53% of moves were households leaving Louisiana, with more than 50% of people leaving saying it was for a better job.
The annual study, which tracks the state-to-state migration patterns of Americans, has New Jersey topping the list of outbound locations  (71% of moves), an unenviable spot the state has held for the past four years.
Meanwhile, states with large urban populations like Illinois (67%), New York (63%), Connecticut (60%) and California (59%), regularly appearing on the top outbound lists of recent years, again ranked among states with the largest exoduses.
And of the states making the top ten in departures, only two, Louisiana and Nebraska, are the only spots without a top 50 metropolitan area (New Orleans is #53).
And what are the exact numbers? According to a nola.com report, "Louisiana's population shrank by more than 27,000 in the year ending July 1, the fifth biggest decline among U.S. states, as deaths rose and births dwindled due to the coronavirus pandemic and tens of thousands of more residents left the state."
But the bad news doesn't end there. The decline marks the fourth year out of the last five that Louisiana has lost residents. It's also the largest single year drop since about 300,000 people abandoned the state during and after Hurricane Katrina.
Top 10 Outbound States in 2021:
New Jersey
Illinois
New York
Connecticut
California
Michigan
Massachusetts
Louisiana
Ohio
Nebraska
Top 10 Inbound States in 2021:
Vermont
South Dakota
South Carolina
West Virginia
Florida
Alabama
Tennessee
Oregon
Idaho
Rhode Island
For a detailed look at United Van Lines National Movers Study, including state-by-state metrics, JUST CLICK HERE!
The List of the 20 Smallest Towns in Louisiana
The 2020 census numbers are still being evaluated by many demographers. We pulled up the list of the smallest towns and villages in Louisiana. Many of them saw shrinking populations over the past 10 years.
Longest Bridges in the USA
More From K945, The Hit Music Channel