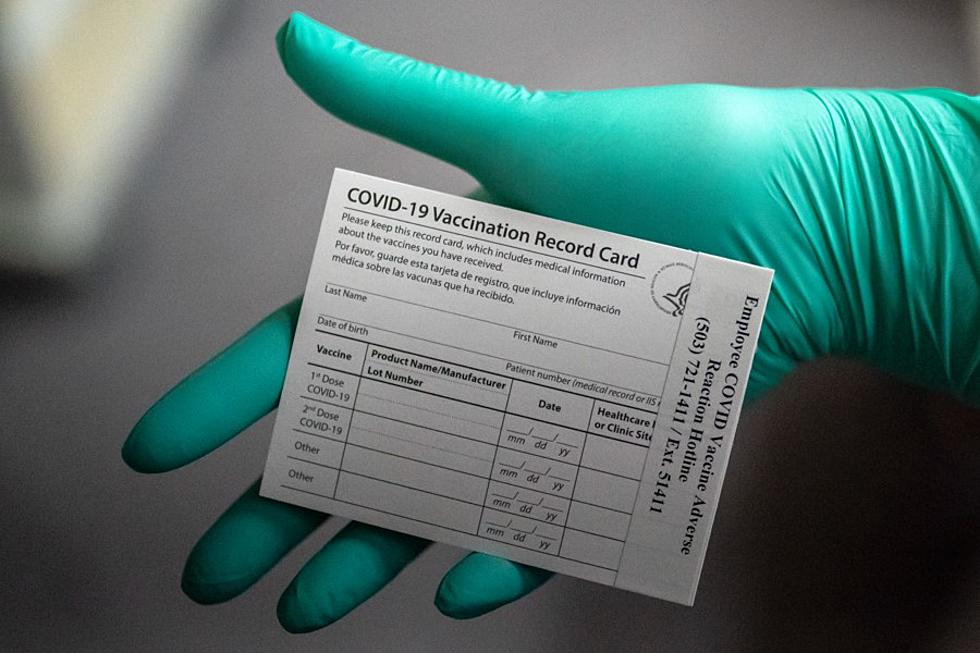 Fake COVID Vaccination Cards are Showing Up All Over, Including Louisiana
getty images
The latest, strictest COVID vaccination mandates ordered by New Orleans Mayor LaToya Cantrell go into effect today. The new rules order that employees and customers the city's restaurants, bars, venues, casinos, and gyms either be able to show proof proof of vaccination or a negative test not more that 72 hours old.
And while some are questioning the legality of the Mayor's move, others in the Crescent City are finding not-so-legal ways around the Cantrell order: Counterfeit vaccination cards.
And law enforcement officers and health officials fear that as the number of vaccine mandates increase, so will the sale of the phony certificates.
But a recent report from WAFB emphasizes that the purchase, possession and use of a counterfeit card could get the bearer in deep trouble:
"(It) is illegal is if you buy, sell or use a fake vaccination card. You're breaking federal law. It can be categorized as the unauthorized use of an official government agency seal (such as HHS or CDC) and may be punishable under Title 18 United States Code, Section 1017, and other applicable laws. So, you'll face up to five years in prison and a fine."
Meanwhile, even in Texas, where COVID rules statewide are much more lax, the cards are in demand. According to KXAN, the phony paper is being marketed to Texans online, including Ebay and Cragslist. The Austin TV station also reports that the fake vaxx cards are selling for $60 each.
Reports also say that US Customs Officials recently confiscated a batch of phony cards and discovered the source was (surprised?) China and that the number of illegal cards numbered in the thousands.
Trying to stay ahead of the growing problem, cops in both states warn that counterfeit card holders will be prosecuted. Plus, since the cards are being transported across state line, federal law enforcement officials, including the FBI will also be involved.
What Louisiana Venues Got the Biggest Checks from the Feds?
More From K945, The Hit Music Channel