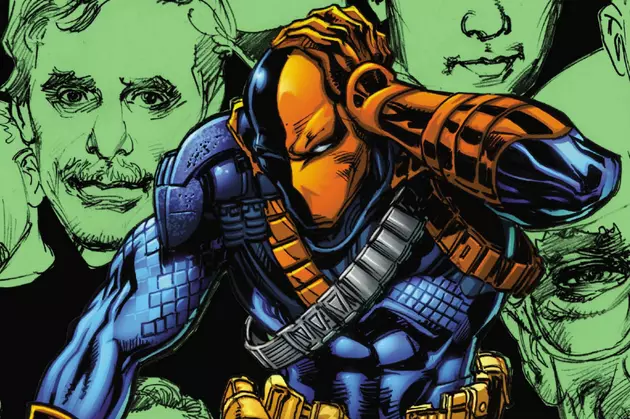 'The Raid' Director Gareth Evans in Talks to Tackle 'Deathstroke' for the DCEU
DC Comics, 'Deathstroke' #15
Ever since Matt Reeves took over directing duties for Ben Affleck on The Batman, fans have been wondering what would happen to Deathstroke's role in the film. Joe Manganiello was set to play the DC Comics character in the solo Batman project, but that was before Reeves came aboard and scrapped the script Affleck wrote with DC's Geoff Johns. But now it seems like Deathstroke's part in the superhero universe isn't dead after all.
The Wrap reports that Warner Bros. and DC Films are developing a Deathstroke movie, and the studios have their eye on a pretty interesting filmmaker: Gareth Evans, the director of The Raid, the action-packed Indonesian film about a S.W.A.T. team fighting their way up a high-rise to take down a drug boss. Evans, who also helmed the sequel released in 2012, is reportedly in talks to write and direct the Deathstroke movie.
The DC character was originally meant to be the villain in The Batman, and although that's no longer the case, Joe Manganiello remains attached to the role. Created by Marv Wolfman and George Perez, Deathstroke is a mercenary and assassin who first appeared as the arch-nemesis of the Teen Titans. (Deadpool was Marvel's more entertaining answer to Deathstroke, whose real name is Slade Wilson — get it?)
According to The Wrap, Evans was initially approached to possibly direct Justice League Dark, but after turning that project down, he pitched WB execs on a Deathstroke movie and they loved it. Evans certainly has the action chops to take on a movie about a super-villain assassin, and it's definitely more intriguing than the idea of him directing a film about supernatural superheroes like Swamp Thing.
More From K945, The Hit Music Channel