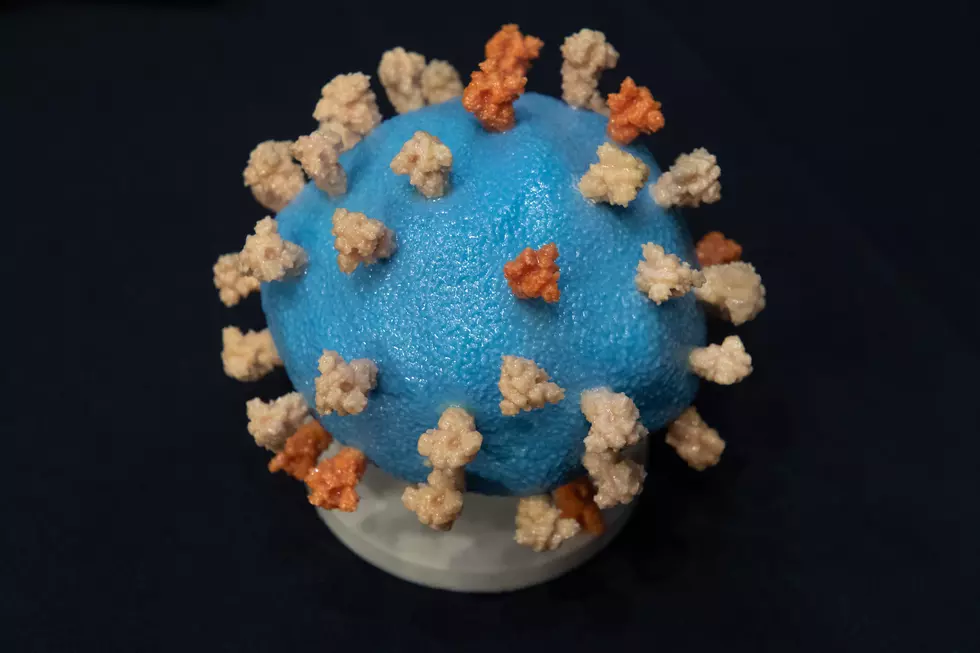 Here's What to Know About the Lambda Variant
Getty Images
New week, new COVID-19 variant.
As if you needed more COVID-19 news this week, we now have a new COVID-19 variant found right here in NW Louisiana.
While the Delta variant is very much on the top of all of our minds as we ender a 4th stage of the pandemic, one completely defined by Delta, there's now a new variant creeping quietly though our back door. The Lambda variant is here, more specifically, right here in Shreveport.
So far, six out of the seven Lambda variant cases in Louisiana have been found in Shreveport, with six tests coming out of Willis-Knighton. LSU Health Shreveport Professor of Microbiology and Immunology Jeremy Kamil did a deep-dive on the Lambda variant and here's what he had to say, ""It is a different lineage, so it emerged independent of Delta and this one is thought to have emerged from Peru." He went on to say, "The emergence of a new variant can, sometimes, be a very active warning of an oncoming wave."
He cautioned the public to not think the number of Lambda variant cases is actually seven around the state, as most tests do not check for variants of any kind. Basically, a lot of people could have the Lambda variant, or the Delta for that matter, and not know it.
When it comes to how transmissible the Lambda variant is compared to the classic coronavirus, or the highly-transmissible Delta variant, it's simply too early to say. As more cases come in, our experts will be able to figure out what this new variant is all about. Expect more news in regards to this new variant in the near future.
Look: How Shreveport-Bossier Has Changed from 2007 to Now
Shreveport's Most Expensive Airbnb is the Blue Lagoon Retreat
Best Burgers in Shreveport-Bossier
More From K945, The Hit Music Channel