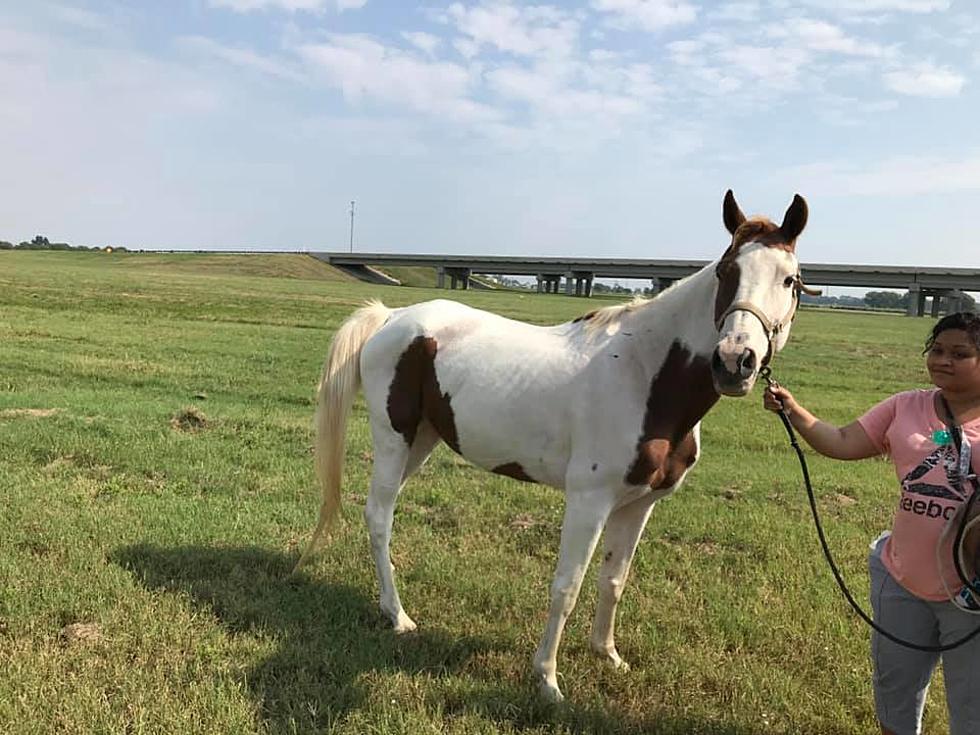 Horse Found Tied to a Tree on I-49 [PHOTO]
Caddo Parish Sheriff's Office
The Caddo Parish Sheriff's Office is looking for the owner of this red and white paint mare that was found tied to a tree near the interstate.
This is one of those stories that you simply don't see every day. For the sake of the horse and the owner, I sincerely hope there's a reasonable explanation for this.
Caddo Sheriff officers responded to a call today claiming a horse was left and tied to a tree just off I-49. When they arrived, it was just that. A beautiful red and white paint mare was tied to a tree at the off-ramp at I-49 and Highway 173.
As of right now, the horse is being kept by the Caddo Parish holding pen. Law enforcement had yet to locate the horse's owner, but hopefully with your help, they'll be able to get to the bottom of this.
Anyone with any information at all is being asked to call Corporal Gary Bailey at 318-510-7303.
More From K945, The Hit Music Channel