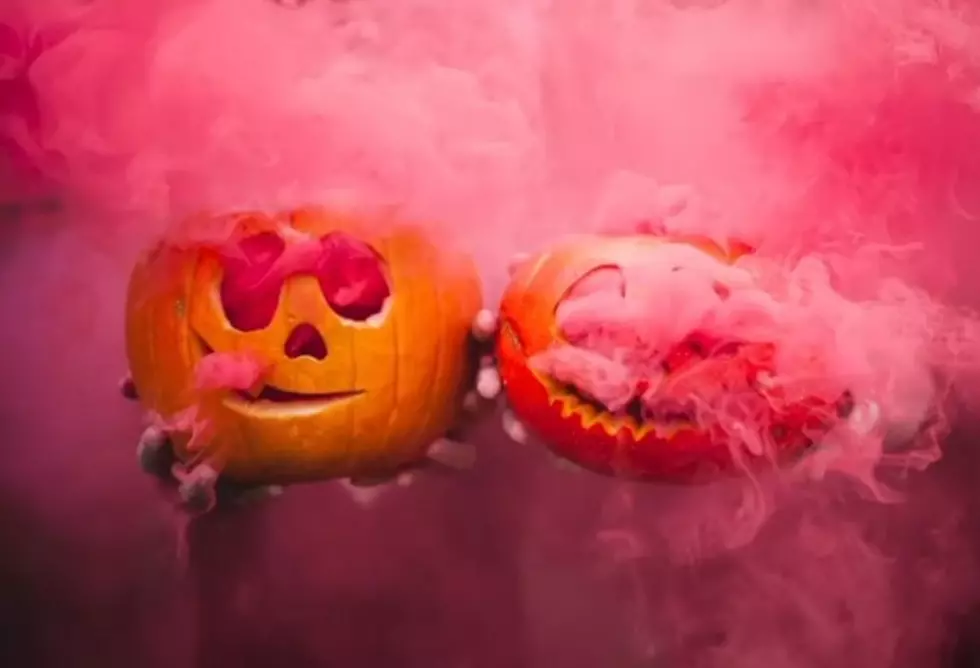 How to Make Your Halloween Pumpkin Smoke Bomb
Once Upon A Journey via YouTube
If you're like me, I know you're actively looking for ways to keep it spooky and safe for your kiddos this Halloween season. Of course, all of us look forward to carving pumpkins with our babies every year, and this DIY project will make it very exciting.
This year, it might be time to try something new and fun, something that your kids will always remember. Thanks to YouTube, I have found just the thing! Allow me to introduce you to the Halloween Smoke Bomb!
It's a new take on the classic tradition of carving pumpkins! It's a DIY project and all you need are four things to get the job done.
Smoke grenades
Carving pumpkin
Carving tools
Camera (for the photos)
From there, simply follow these seven steps to create a new, fun tradition that your kids will thoroughly enjoy! Also, you can find a video of these Halloween Smoke Bombs in action below!
Find your pumpkin.
Purchase your smoke grenades.
Carve your pumpkin.
Find an open outdoor space.
Have your photographer or camera set up and ready.
Pull the wire tab on the grenade and then drop it into the pumpkin.
Take your photos.
The Top 14 Greatest Crimes Committed Against Southern Cooking
Delicious Fall Menu Items You Have to Try in Shreveport-Bossier
The best additions to menus this fall all over Shreveport-Bossier.
Top 23 Louisiana Cities To Survive The Zombie Apocalypse
We took 5 main points into consideration, including access to medical supplies, population size, access to food, weather concerns, and access to weapons.
More From K945, The Hit Music Channel