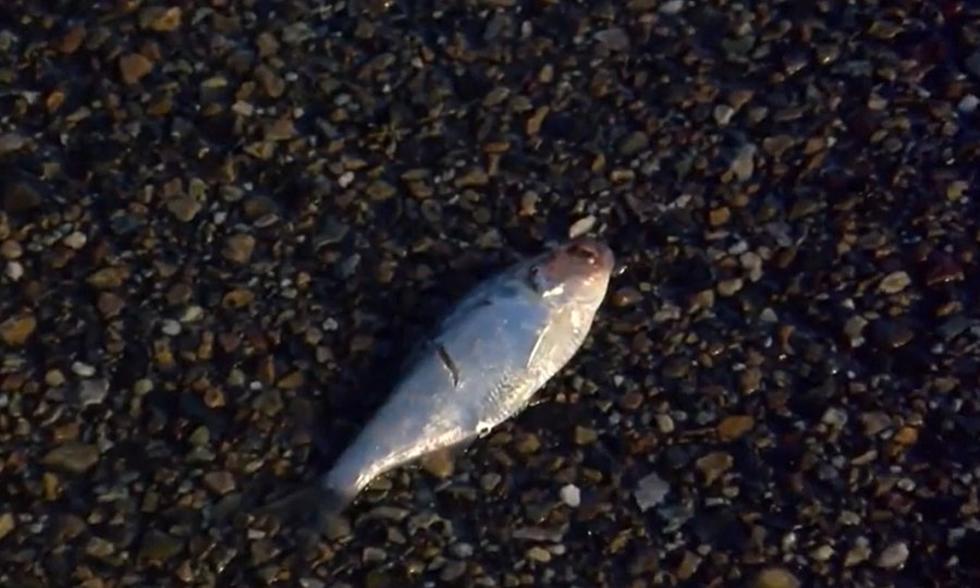 It Really Was Raining Fish Wednesday Afternoon in Texarkana
youtube arklatex homepage
Rain wasn't the only thing that fell from the skies when storms moved through our parts of Louisiana and Texas late Wednesday afternoon. In fact, in and around Texarkana, there were numerous reports of "raining fish," for a few minutes, at least.
Media outlets all over the city received calls reporting that fish were falling from the darkened skies. Witnesses to the event say that small fish could be seen all over area on streets, parking lots and yards. Some were between 4 and 5 inches long and according to more than one report, "appeared to be young white bass."
Meteorologists say the phenomenon of "raining fish," though extremely rare, is the result of an unusual weather event in which a water spout, moving over a lake, river or large pond, sucks up small creatures like fish or frogs. The funnel will carry them along until its winds weaken and the creatures, sometimes still living, fall from the sky.
Prior to Texarkana, the most recent occurrence of this meteorological anomaly in the USA was reported in Utah in October of this year.
Bizarre Sports You Have to Check Out, Part 2
What Jobs Are Up for Grabs at Shreveport's Amazon Plant?
More From K945, The Hit Music Channel