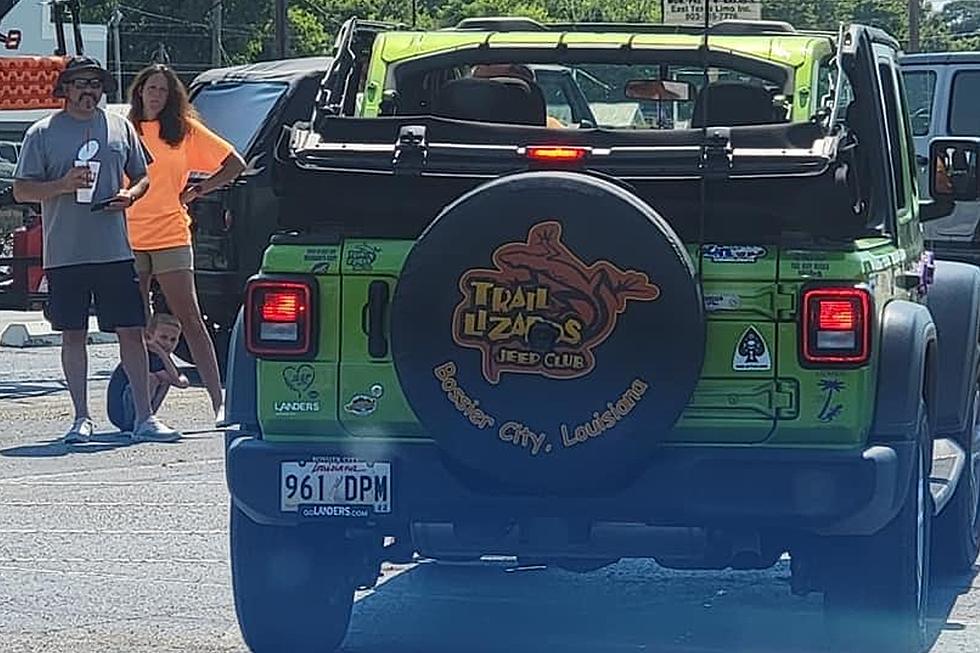 How is a Jeep Club Helping Shreveport Police?
Trail Lizards Jeep Club via Facebook
By now you have probably seen the Trail Lizards Jeep Club logo. If you're wondering what the Trail Lizards Jeep Club is just think of a family-oriented, fun-loving, and environmentally friendly Jeep Club.
The Jeep club meets up once a month and they have Jeep shows often, you have probably seen a few meet-ups at Landers Dodge Chrysler Jeep in Bossier.
Why is the City of Shreveport Enlisting the Help of a Jeep Club?
Let's go back in time to the horrid storms of February 2022, do you remember when we were hearing of first responders not being able to make it to work? We had so many good samaritans that drove 4x4's or all-wheel drives step up to help get first responders to work.
We had countless fire department employees, police officers, nurses, doctors, and several other frontline workers get stranded at work and many couldn't make it into work. So we had a serious problem when it came to getting people to work and rescuing people from work.
According to KTAL the City of Shreveport has formed a partnership with Trail Lizards Jeep Club. The Jeep club has over 100 members and the collaboration would mean that there would be an organized form of communication between the club and the City of Shreveport.
How great is it that some really cool jeeps can help us out if we have another snowstorm? To all the members of the Trail Lizards Jeep Club, thank you for stepping up and helping our community. We have peace of mind knowing your crew will step in need be.
The Highest Paying Jobs in Shreveport Without a College Degree
The Best Crawfish Spots in Shreveport-Bossier
Check Out Slideaway Hideaway a 2 1/2 Hour Drive From Shreveport
More From K945, The Hit Music Channel