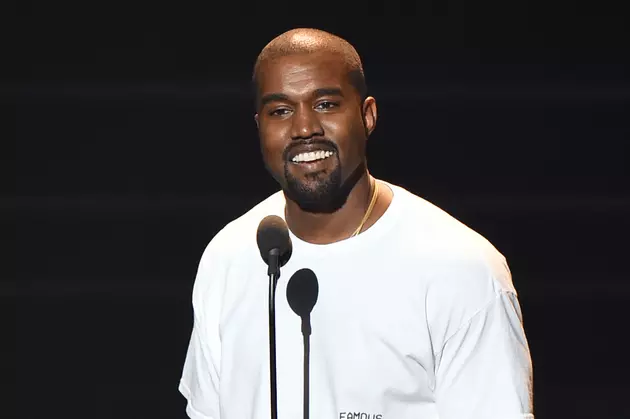 Kanye West's Childhood Home Found Trashed and Abandoned After Being Bought by Charity
Michael Loccisano, Getty Images
According to the Daily Mail, the home is barely inhabitable, as it's surrounded by garbage, old fireworks and broken glass. It's also believed the house has been used by drug users, as drug paraphernalia was found around the area.
The house, which sits in Chicago's South Side area, allegedly has a front door locked with a flimsy padlock and smashed glass covering the main entrance. The backroom reportedly features a single bed frame and leftover clothes hanging in the closet.
In November 2016, Rhymefest purchased the home with the intention of turning into the permanent home of the Donda's House organization. "I'm excited to announced the purchase of Kanye's childhood home as a community Arts incubator," he wrote at the time on Instagram.
"It will be the first of our Nationwide Lite-Houses," he continued. "A state-of-the-art recording studio, a curriculum space for @dondashouse and Southside music museum. We want to show bright spots in communities that've been divested from, we know more Lights exist here, they just need to be activated."
While it's uncertain what happened with the house, Rhymefest, who serves as the creative director, and Donda's House have done good around the community. According to the organization's website, they have served over 300 artists through its curriculum-based programs, curated large-scale community events and offered satellite programming at various schools.
Check out the old home below.
See Photos of Kanye West's Different Looks Over the Years
More From K945, The Hit Music Channel