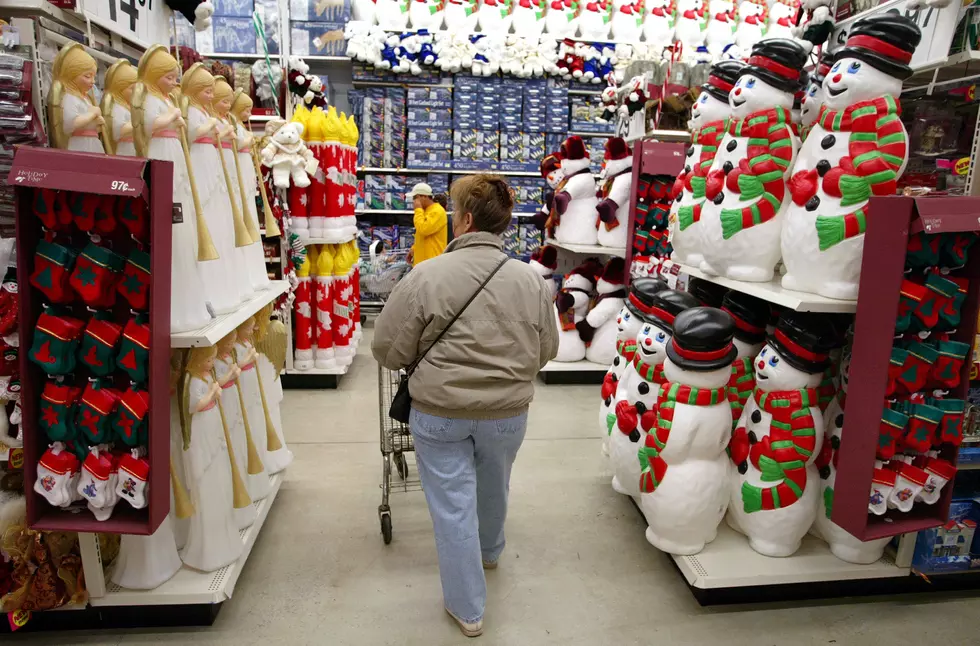 Louisiana Holiday Shopping Starts Earlier Every Year
Photo by Tim Boyle/Getty Images
It's gotten to where it isn't even unusual to start seeing Christmas decorations in the stores and malls beginning to appear before we even reach Halloween.  And of course, shoppers are starting their search for holiday bargains earlier and earlier every year.
There might be a few reasons for this trend.  As we head into the 2022 holiday shopping season, a lot of people have been affected by this economy and inflation. As the current administration continues to fail the American people by not getting inflation under control, the US dollar becomes worth less and less. So shoppers are starting earlier in hopes of mitigating the effects on their budget.  By spreading out their shopping and gift buying over a longer period, it will hopefully lessen the negative impact on their budgets.
According to the National Retail Federation:
"As we've seen over the past couple of holiday seasons, customers are shopping earlier than ever," says Laura Rush, senior vice president, electronics, toys and seasonal for Walmart. "We know that this year, over half of our customers will start their holiday shopping research in October and, as with years past, we expect a steady shopping cadence throughout the season. Because of this, we announced our Top Toy List at the end of August to help families plan ahead."

 
But of course, regardless of how many those who shop early, there are still plenty of us who will wait until the last minute to complete their gift purchases.  It may be intentional in order to take advantage of those last minute deals by retailers trying to close out the season strong. But you also run the risk of missing out on inventory and those early bird deals.  But it also may be just because we're procrastinators.
Empty Storefronts In Mall St. Vincent
Here are some of the empty stores inside Shreveport's Mall St. Vincent
Top 40 PPP Loans to Shreveport Area Restaurants
Here's a list of the local restaurants who got the most in Covid loans or grants.
More From K945, The Hit Music Channel