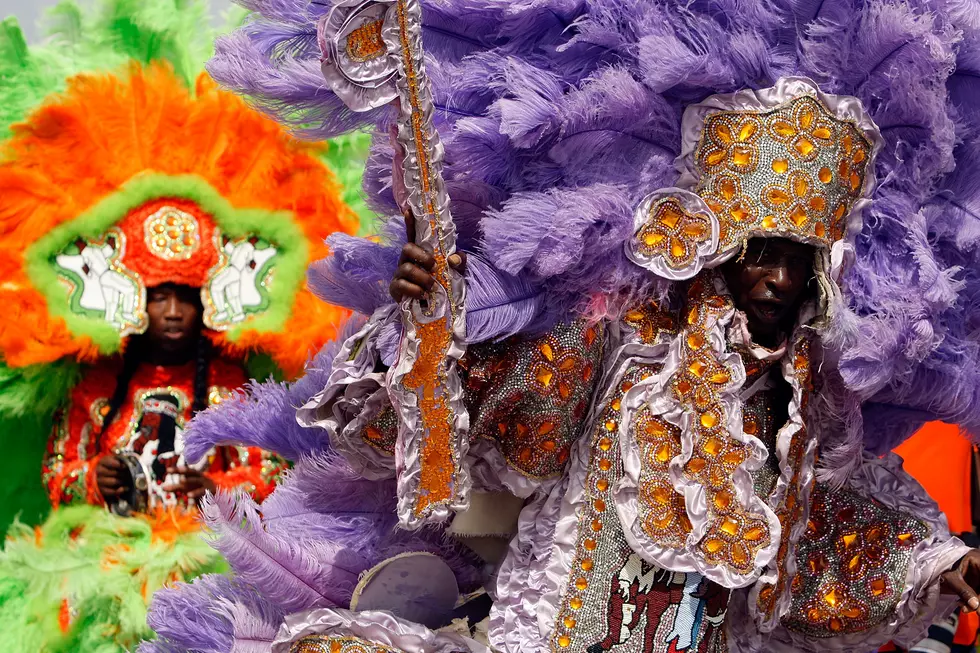 Mardi Gras Indians Celebrate 'Super Sunday' in New Orleans [VIDEO]
Chris Graythen/Getty Images
UPDATE: The Super Sunday event has been cancelled due to coronavirus fears. See the post below from nola.com for details
No doubt you've seen the beautiful and elaborate costumes of the Mardi Gras Indians around this time of year in New Orleans. They are a stunning reminder that Mardi Gras is not the same in every part of the state, and even in different cultures and races here in Louisiana.
The Mardi Gras Indians have their origins in the African American communities, and were formed in the 1880's as a tribute to the Native Americans who sheltered runaway slaves. They have a rich history of gathering at an annual event to celebrate their own krewes every year on the third Sunday in March. It is the second largest gathering of the year, and it all begins at noon at A.L. Davis Park in New Orleans this Sunday, March 15, 2020.
Check out the amazing video below to get a sense of what transpires, and be sure to learn more about the history of the Mardi Gras Indians here.
More From K945, The Hit Music Channel