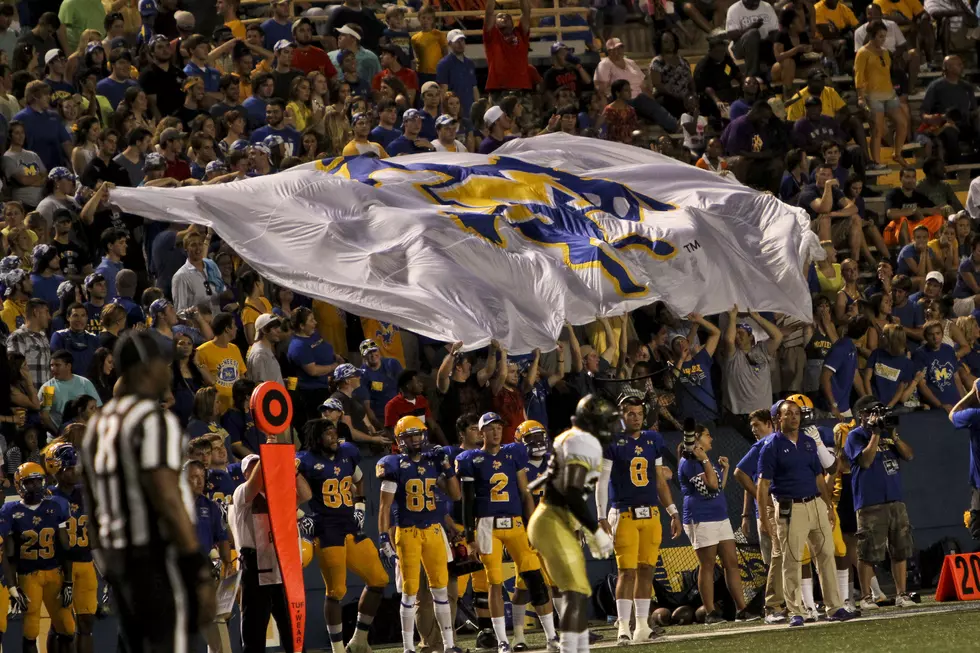 McNeese Announces Frank Wilson, of UTSA and LSU, as Head Coach
McNeese Cowboys (Photo provided by Matt Bonnette MSU)
Amidst a lot of disbelief from rumors, former UTSA head coach, Frank Wilson, will now be the head coach of the McNeese Cowboys Football team. Wilson, according to various write-ups, is considered by some to be one of the best recruiters on the scene. Rivals.com even named him the National Recruiter of the Year in 2011.
Prior to UTSA, Wilson was with LSU under Les Miles. He was the running back coach and recruiting coordinator from 2010 to 2016. In 2014, he was named top recruiter in all of college football according to NFL.com.
In 2015, he was named SEC Recruiter of the year as well. In 2016, he became the head coach of the UTSA Roadrunners. In two seasons, Wilson lost as many games as he had won. He did, however, lead UTSA his first year to their first ever bowl game during his first season with the team. After that first season, Rivals.com named his recruiting class #1. He was let go from UTSA in December of 2019 with a record of 19-29.
Now, Wilson will replace Sterlin Gilbert. He has a few things to bring to the table but also has a few hurdles to get over, like the postseason ban in 2020 for low Academic Progress Rate.
More From K945, The Hit Music Channel