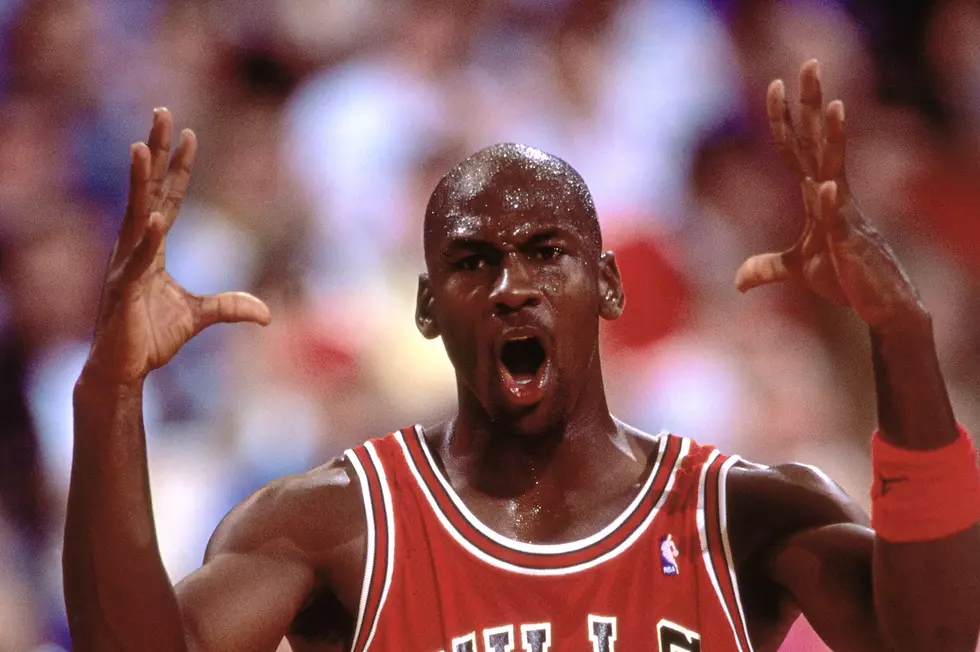 Michael Jordan Rookie Card Sells For $375,000 On eBay
NBAE via Getty Images
Did you have sports cards when you were a kid? I know a lot of us did. Most of us who collected as kids also have stories of great cards we had that we lost for various reasons; mom threw them out, brother ruined them, sold them at a garage sale, put them in bike spokes, etc.
Those stories hurt really bad now, because the world of sports cards is getting downright stupid. The prices that cards are selling for are absurd.
I started collecting cards when I was really little, by high school was normally buying dealer tables at sports cards shows to sell and trade cards. I was able to make a little bit of money, have a lot of fun, and learn a lot of lessons.
I drifted out of collecting when my kids were young. At least out of collecting sports cards. I still had my comic books, but I really trimmed down what I was collecting. Now that my kids are older, and I don't have to worry about them getting into a much stuff around the house, I'm safe to start piling up card collections again.
But even with the collection growing again in my house, there's no way I can get back some of the cards I had as a kid. The prices that I referenced before are getting to be so insane there's not way to pick up cards that were pretty regularly available back in the day. Ken Griffey, Jr rookie cards used to be cheap, even when they were in high demand at the peak of his career. But today they're commanding big price tags.
However there's nothing that fits this definition more than the Michael Jordan rookie card.
When I was younger and doing regular card shows, I would see MJ rookies every month. They usually had big price tags on them, but that "big", and today's "big" aren't the same. I would have been able to get one of those MJ cards for $150 back in the day. But as of last week, that number is going to look a lot different.
Last week on eBay, a Michael Jordan rookie sold for $375,000. No joke.
Check out all of the major sales from last week on eBay right here:
READ MORE: Geek'd Con Lineup 2021: August 13th-15th
After a year off, Geek'd Con is back and we have an amazing lineup! Here's who we've announced so far...and we have more guest announcements to make over the coming weeks!
Look: Weirdest Town Names in the United States
From Ding Dong, Texas to Waterproof, Louisiana there are some truly strange town names in the United States.
Look: 10 Animals You Can't Own in Shreveport
After doing a deep dive into state and city laws, I have found ten animals you absolutely cannot own in Shreveport, Louisiana.
More From K945, The Hit Music Channel