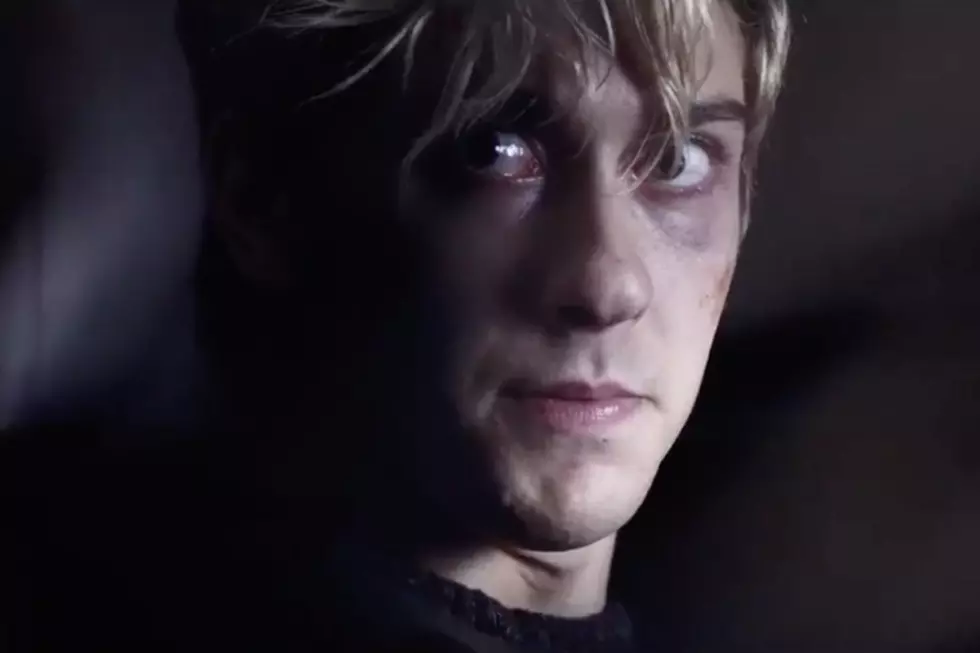 Your Inner Goth Teen Will Love Netflix's New 'Death Note' Poster
Netflix
Yes, it's true, that Netflix Death Note movie is still happening, despite the fact that it feels like a fever dream cooked up by someone not quite out of their goth phase. The movie is based on the popular series of manga and anime about a bunch of teens who stumble upon a mysterious book that kills people whose names are written in it. Inevitably, they're tempted to misuse this power by a demon named Ryuk, who is featured on the film's extremely edgy new poster.
Ryuk is a Shinigami, or a god of death, who use people's deaths to extend their own lifespans. Ryuk dropped the Death Note notebook into the human world simply because he was bored, and he needed some entertainment. and if he can get a few extra lifespans out of the deal, so much the better.
Check out the new poster below:
And, oh, by the way, that's Willem Dafoe. At least, it'll be his voice.
Death Note also stars Nat Wolff (Paper Towns, The Fault in Our Stars) as Light Turner, Margaret Qualley (The Nice Guys) as Mia Sutton, Keith Stanfield (Straight Outta Compton) as "L," Paul Nakauchi as Watari, with Shea Whigham as James Turner, and hits Netflix August 25.
More From K945, The Hit Music Channel