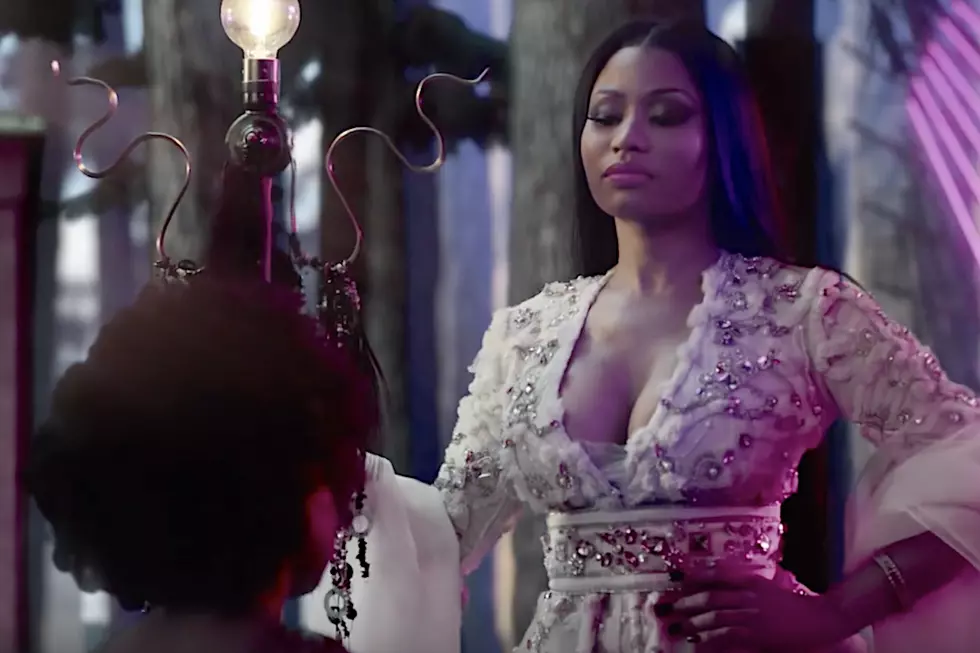 Nicki Minaj Is a Gorgeous 'Thingy' in HM's 'A Magical Holiday' Ad [WATCH]
YouTube
Nicki Minaj is ushering in the holiday shopping season with a new holiday-inspired ad. The Queen Barbz stars opposite Jesse Williams in the H&M commercial dubbed "A Magical Holiday."
Directed by Johan Renck, Williams and Minaj play husband and wife in the fantasy ad. Minaj wishes her husband good luck as he tells his daughter a far-out, magical story. We then see the young daughter seek out "thingys" for the truth. First she met with "wisest thingy" played by Minaj and then the "fastest fairy of them all" played by Williams.
"I love the film's over all empowering message. I love seeing this young girl become the champion that lives in all of us. There's always magic in the air during the Holidays," said Minaj in a statement.
In the commercial, Minaj and Williams and the rest of the cast members are rocking new clothing items from H&M's 2017 Holiday collection. The capsule is compromised of several new knitted garments and wool pieces for men and women.
If you want to check out the collection, head over to hm.com.
More From K945, The Hit Music Channel