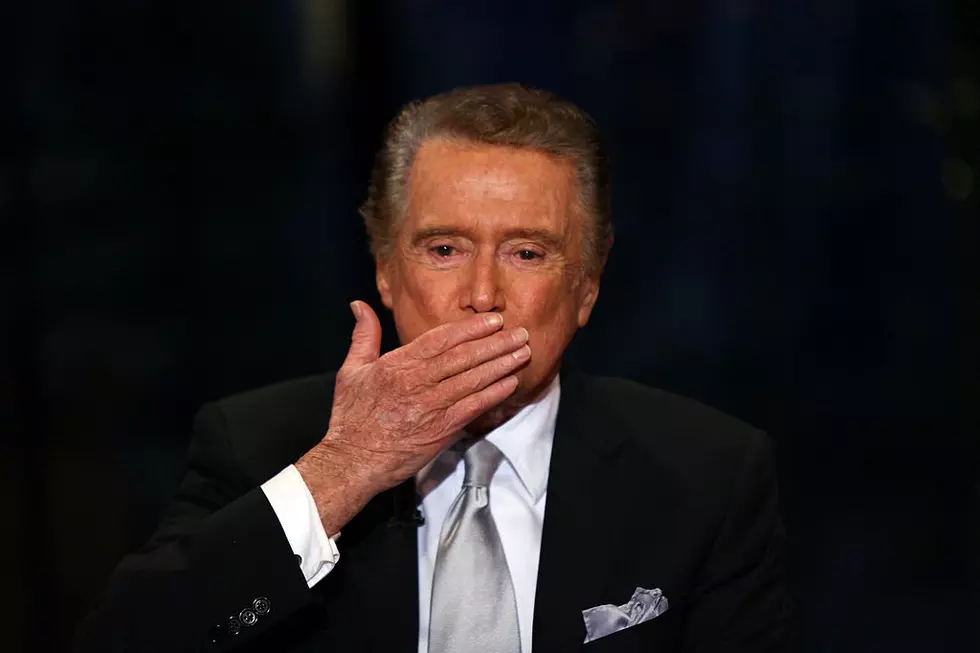 Regis Philbin Has Died At 88 Years Old
Getty Images
Regis Philbin, former host of hit television shows like 'Who Wants To Be A Millionaire?' and 'LIVE with Regis and Kelly' has died at the age of 88 years old.
The news was reported by TMZ via Twitter and you can see the information here @TMZ
A statement from the family of Philbin reads as follows, "His family and friends are forever grateful for the time we got to spend with him – for his warmth, his legendary sense of humor, and his singular ability to make every day into something worth talking about. We thank his fans and admirers for their incredible support over his 60-year career."
Sources tell TMZ that Philbin died of a heart attack at his home in Manhattan, New York although official word from the family has not yet been reported.
Philbin was an icon in the media world and has been dubbed by some as "the hardest working man in showbiz".
RIP to Regis Philbin. Our thoughts and prayers go out to his family and friends.
This story is still developing and will be updated as more information becomes available.
10 Television Catchphrases – Do You Remember the Show?
More From K945, The Hit Music Channel