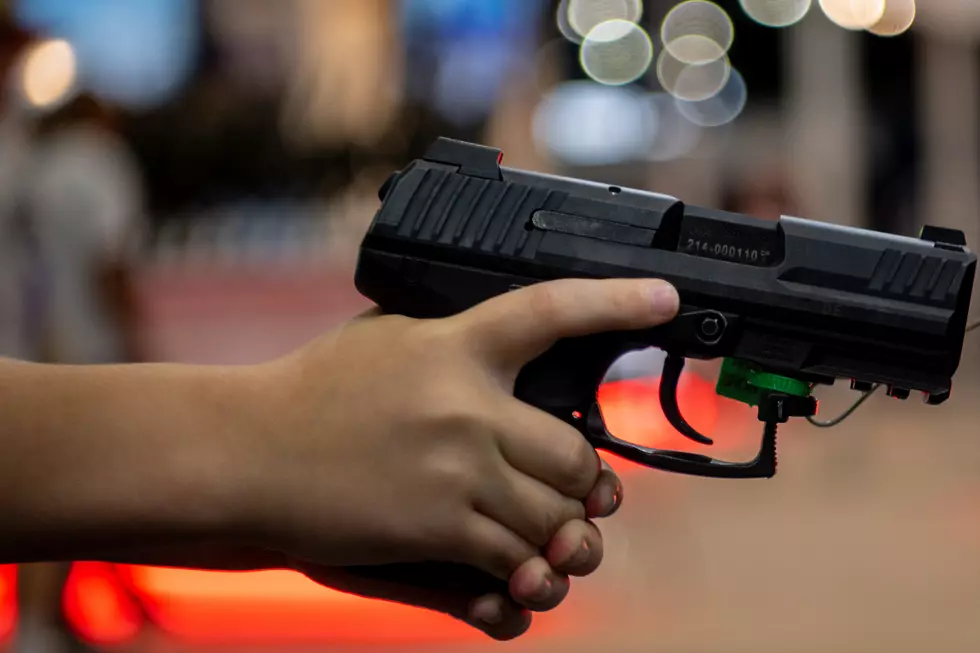 Shreveport Child Shot by Her Younger Brother
(Photo by Brandon Bell/Getty Images)
Detectives with Shreveport Police Department's Youth Services Division are investigating a shooting incident in west Shreveport that left a 9-year-old girl injured.
On January 23, 2023, Shreveport Police patrol officers responded to the 6400 block of Faust Drive on reports of a shooting. Arriving officers located a 9-year-old juvenile female that had been shot at least once and sustained injuries to her arm and abdomen. The child was transported to a local hospital where her injuries were determined to be non-life-threatening.
Patrol officers gathered information that the child's 5-year-old brother was playing with an unsecured weapon and shot his older sister.
Detectives arrived at the residence and conducted interviews with the children's parents and seized the weapon used in the shooting. An agent with the Department of Children and Family Services will work alongside detectives as the investigation continues.
More information will be released as it becomes available.
Shreveport Murders in 2023
Shreveport police are busy fighting violent crime in many local neighborhoods.
Missing Children From Louisiana
The search continues for these missing children from Louisiana. Authorities need your help to locate these youngsters.
Louisiana Parishes Ranked By Salaries
Starting from the lowest, here's how Louisiana Parishes stack up when you check the data for average salaries.
More From K945, The Hit Music Channel