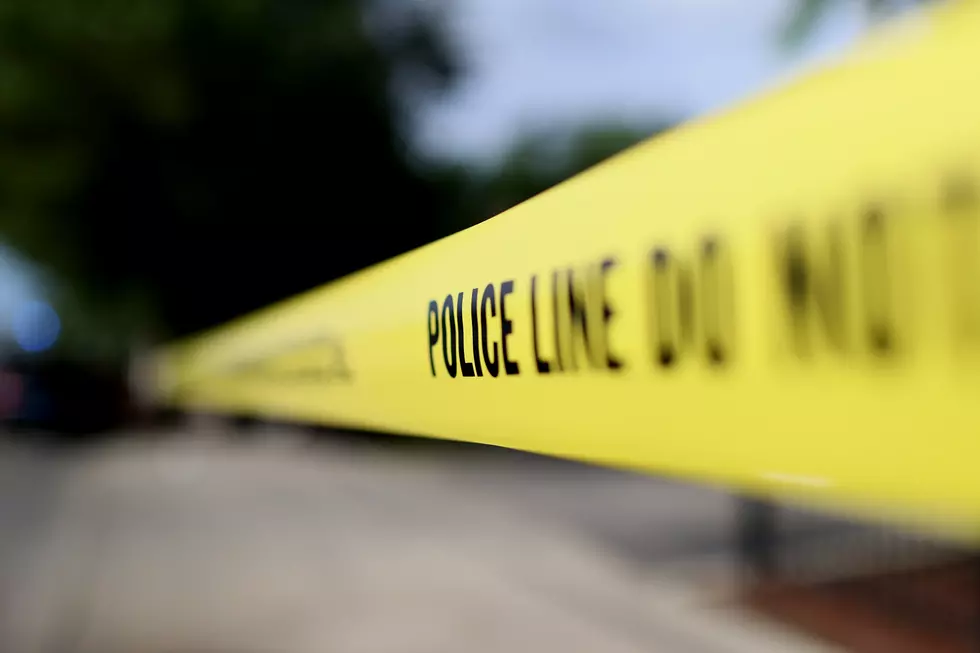 Shreveport Multiple Felon Arrested in Fatal Hit-And-Run
Getty Images
On Tuesday, January 10, 2023, at approximately 06:30 p.m., Shreveport Police patrol officers attempted to stop a 2006 Hyundai sedan at the 3132 eastbound Walker Road exit. As the officer activated lights and sirens to signal for the driver to pull over, the vehicle accelerated rapidly, running a red light at the Walker Road intersection. The vehicle struck a 2017 Chevy Malibu that was legally crossing the intersection.
The driver then exited the vehicle armed with a firearm and fled on foot from officers into a wooded area. A search of the area was unable to locate the suspect. Officers immediately contacted Shreveport Fire Department who responded to the scene. The adult female driver and a small child were transported from the scene with what were described as critical injuries.
The Shreveport Police Department was later notified that the driver of the Chevy Malibu Faith Alexander, 31, died at Ochsner LSU Health from injuries sustained in the crash. In the early morning hours of January 11th, 2023, Shreveport Police Department Crash investigations were notified that Alexander's 4-year-old daughter, Amelia R. Ellis, critically injured in the same wreck, succumbed to her injuries.
Through the investigation that followed this crash, it was determined that the suspect believed responsible for this fatal hit-and-run was Terrance Dangerfield (1/5/98). On January 11th, 2023, Dangerfield was taken into custody by Shreveport Police Crash Investigators.
Dangerfield, a multiple felon, has a very long history of criminal activity in both Caddo and Bossier Parish. Terrance "Baby T" Dangerfield is well known by law enforcement in the area, for trying to flee police and resist arrest.
Dangerfield's record dates back to 2016, when he was arrested in Caddo Parish for Nonconsensual disclosure of private image.
Dangerfield has a lengthy record out of Bossier Parish as well. He has charges in Bossier including resisting arrest, illegal use of weapons by a felon, and drug possession.
Many people in the community are questioning why this man was out of jail and free to allegedly commit this horrible crime.
Another frustrating situation. Due to the laws issued in reference to mugshot releases in the state of Louisiana, our agency is not legally allowed to release a photo of this subject based on the charges filed.
As extreme as this incident was, it unfortunately does not fall under any of the crimes of which mugshots can be released. The following are crimes, that when committed mugshots can be released:
(1) Solicitation for murder.
(2) First degree murder.
(3) Second degree murder.
(4) Manslaughter.
(5) Aggravated battery.
(6) Second degree battery.
(7) Aggravated assault.
(8) Aggravated kidnapping of a child.
(9) Aggravated or first degree rape.
(10) Forcible or second degree rape.
(11) Simple or third degree rape.
(12) Sexual battery.
(13) Second degree sexual battery.
(14) Intentional exposure to AIDS virus.
(15) Aggravated kidnapping.
(16) Second degree kidnapping.
(17) Simple kidnapping.
(18) Aggravated arson.
(19) Aggravated criminal damage to property.
(20) Aggravated burglary.
(21) Armed robbery.
(22) First degree robbery.
(23) Simple robbery.
(24) Purse snatching.
(25) False imprisonment; offender armed with dangerous weapon.
(26) Assault by drive-by shooting.
(27) Aggravated crime against nature.
(28) Carjacking.
(29) Molestation of a juvenile or a person with a physical or mental disability.
(30) Terrorism.
(31) Aggravated second degree battery.
(32) Aggravated assault upon a peace officer.
(33) Aggravated assault with a firearm.
(34) Armed robbery; use of firearm; additional penalty.
(35) Second degree robbery.
(36) Disarming of a peace officer.
(37) Stalking.
(38) Second degree cruelty to juveniles.
(39) Aggravated flight from an officer.
(40) Sexual battery of persons with infirmities.
(41) Battery of a police officer.
(42) Trafficking of children for sexual purposes.
(43) Human trafficking.
(44) Home invasion.
(45) Domestic abuse aggravated assault.
(46) Vehicular homicide, when the operator's blood alcohol concentration                        exceeds0.20 percent by weight based on grams of alcohol per one hundred                    cubic centimeters of blood.
(47) Aggravated assault upon a dating partner.
(48) Domestic abuse battery punishable under R.S. 14:35.3(L), (M)(2), (N), (O),              or (P).
(49) Battery of a dating partner punishable under R.S. 14:34.9(L), (M)(2), (N),                  (O), or (P).
(50) Violation of a protective order punishable under R.S. 14:79(C).
(51) Criminal abortion.
(52) First degree feticide.
(53) Second degree feticide.
(54) Third degree feticide.
(55) Aggravated abortion by dismemberment.
(56) Battery of emergency room personnel, emergency services personnel, or a               healthcare professional.
(57) Possession of a firearm or carrying of a concealed weapon by a person                    convicted of certain felonies in violation of R.S. 14:95.1(D).
(58) Distribution of fentanyl or carfentanil punishable under R.S. 40:967(B)(4)(b).
(59) Distribution of heroin punishable under R.S. 40:966(B)(3)(b).
Dangerfield is considered innocent until proven guilty.
Caddo Parish Violent Offenders for November 2022 (Mugshots)
The following inmates are those who were arrested for violent crimes in Caddo Parish during the month of November. All those pictured are considered innocent until proven guilty in a court of law.
Top 10 City of Shreveport Surplus Auction Items
The following items are but a few items available in the latest City of Shreveport Surplus Auction. The auction includes multiple vehicles ranging from automobiles, old ambulances, pickups and old police cars, to office furniture and supplies, orange road markers, fishing equipment, and golf clubs.
More From K945, The Hit Music Channel