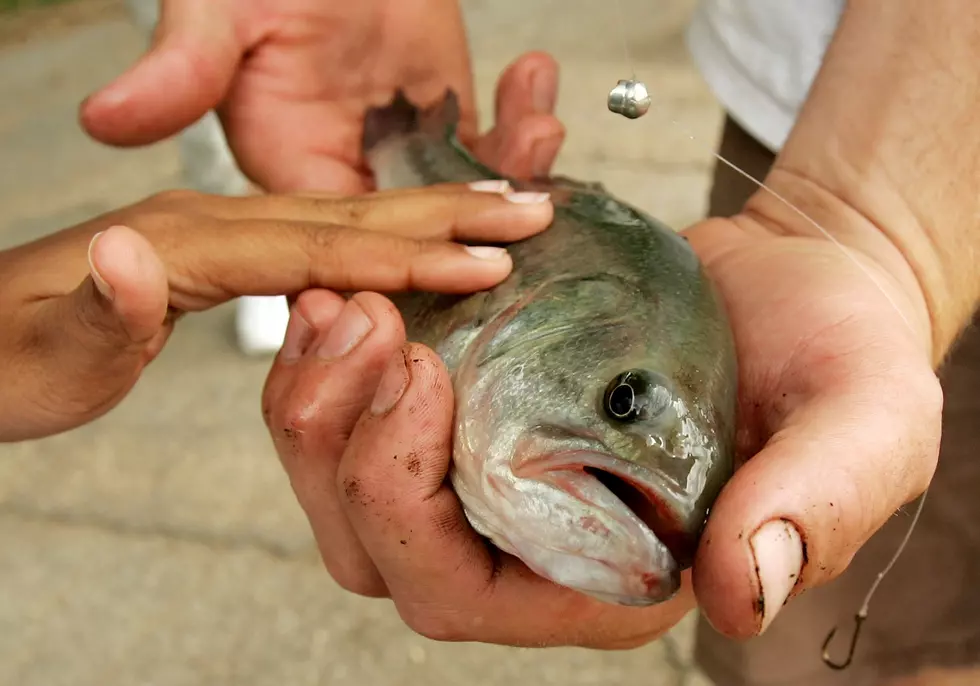 Shreveport Police Want to Teach Your Kids How to Fish
Win McNamee/Getty Images
I have a number of friends who are police officers, and while I can't speak for all law enforcement, the ones I know have a personal pet peeve in regards to their employment.
They absolutely detest being introduced to a child as "the person who will take you to jail if you're bad."  Those same law enforcement officers would love to be introduced as, "the person who will help you if you ever need it."
In harmony, all of those officers say that second perception truly makes a difference in a child's relationship with police. And to aid in that perception, the Shreveport Police are doing something especially for kids this weekend.
As an avid fisherman, this one is right up my alley and all kudos to police for the concept.
Shreveport Police Will Help Kids' Morals And Teach Them To Fish
Shreveport Police will conduct their annual Community Oriented Policing Bureau Youth Fishing Camp tomorrow, Saturday, June 25. In case you got lost somewhere in that label, it essentially means that tomorrow, Shreveport Police will teach kids to fish!
When And Where Is This Going On?
From 8:00 am until 12:00 pm, at the Cross Lake Patrol headquarters at 2900 Municipal Pier Road on Cross Lake, officers will provide fun, hands-on educational activities that encourage boys and girls between the ages of 6 and 13 to gain an improved positive attitude, greater appreciation for good moral values, and a better understanding of the keys that will lead to their own success.
What Exactly Will Kids Be Taught?
This active outdoor program promotes nature awareness, teach them to fish or improve their current fishing skills. Officers and Wildlife staff work together to educate the children on fish habits, water quality, and conservation.
South Louisiana Irish Bayou Fishing Castle is an Investor's Dream
Enjoy a Fairytale Fantasy Stay at this Louisiana Airbnb River Paradise
More From K945, The Hit Music Channel