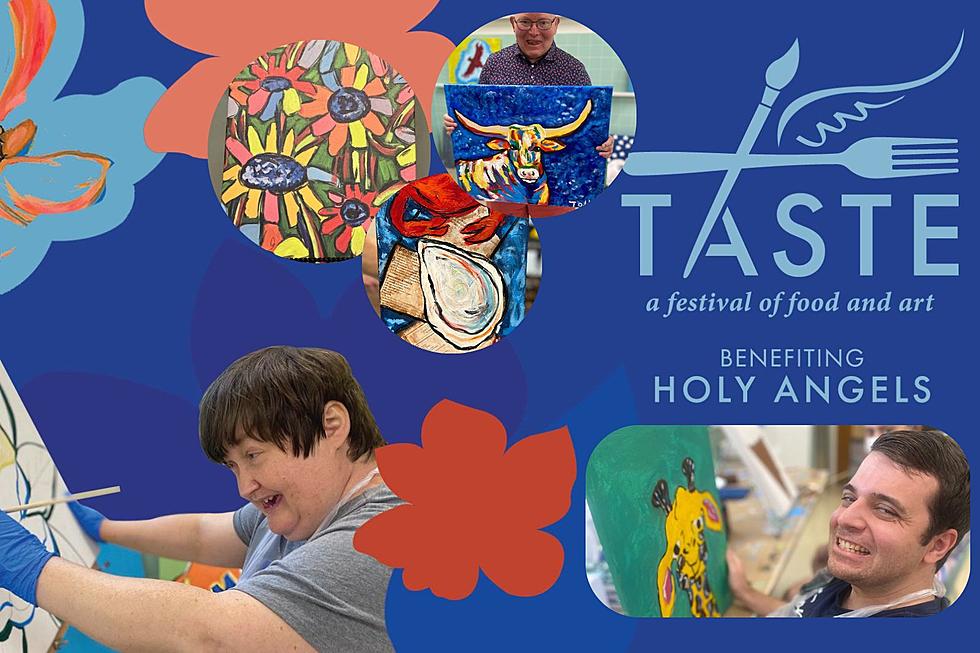 Shreveport-Bossier's Best Foodie Event: Get Tickets to Taste 2023
Canva/Holy Angels via Facebook
If you consider yourself a connoisseur of fine cuisine or you just enjoy food, Taste 2023 is coming up and is easily Shreveport-Bossier City, LA's premiere event for foodies!
What is Shreveport's Taste 2023?
The official name of the event is the 42nd Annual Taste: A Festival of Food and Art and it's coming up Thursday, September 28th, 2023, from 5 - 9 pm at the Bossier City Civic Center. Taste is the biggest fundraiser of the year for Holy Angels and features 40-plus food vendors including Fat Calf Brasserie, Ernest's Orleans, Ki' Mexico, and more! Your $75 ticket also includes Holy Angels' famous lasagna, Howdy's Ice Cream, and complimentary beer and wine. Last year, they even had champagne and Prosecco thanks to Champagne Charlie's Bubble Bar!
---
---
What else happens at Taste?
Obviously, the food is a huge draw at Taste, but the art is my favorite part, and it's all original art created by the residents at Holy Angels. In fact, you can check out the art on offer this year by clicking here. Bidding is already open. In addition to the silent auction, participants will get to enjoy live music from The Lovers and Windstorm and performances by the Holy Angels choir.
---
---
Why should you support Holy Angels?
If you have had any experience with Holy Angels, then you know what a blessing they are to our community. Holy Angels is an independent 501(c)3 non-profit that was established in 1965 with the mission of providing 'individuals with developmental disabilities a path to self-fulfillment through education, empowerment, spirituality, independence, and work.' They offer an incredible variety of services to their 180-plus residents and employ 260 people right here in Shreveport. Holy Angels relies on fundraisers like Taste 2023 in addition to grants and donations to help mitigate the $1.5 million gap due to the shortfall in Medicaid funding. On top of that, 85 cents of every dollar goes to client care.
---
---
I count myself to have been called upon to help host this event in the past and for having the opportunity to work with several Holy Angels residents through some of my other endeavors. They're my buddies and I count the art I've been gifted by them among my most precious possessions. Get your hands on these beautiful offerings at Taste 2023 and know that when you do, you're not just creating beauty in your home, you're making someone else's life more beautiful as well.
Here's a listing of all of the participating restaurants.
---
---
The Top 10 Things Louisiana Residents Miss From High School
The good old days... remember them? Here are the top ten things that Louisiana residents say they miss from high school.
You Can Find These 8 Film Location Markers In Shreveport
Top 10 Things Louisiana Visitors Have to Eat When Visiting
More From K945, The Hit Music Channel