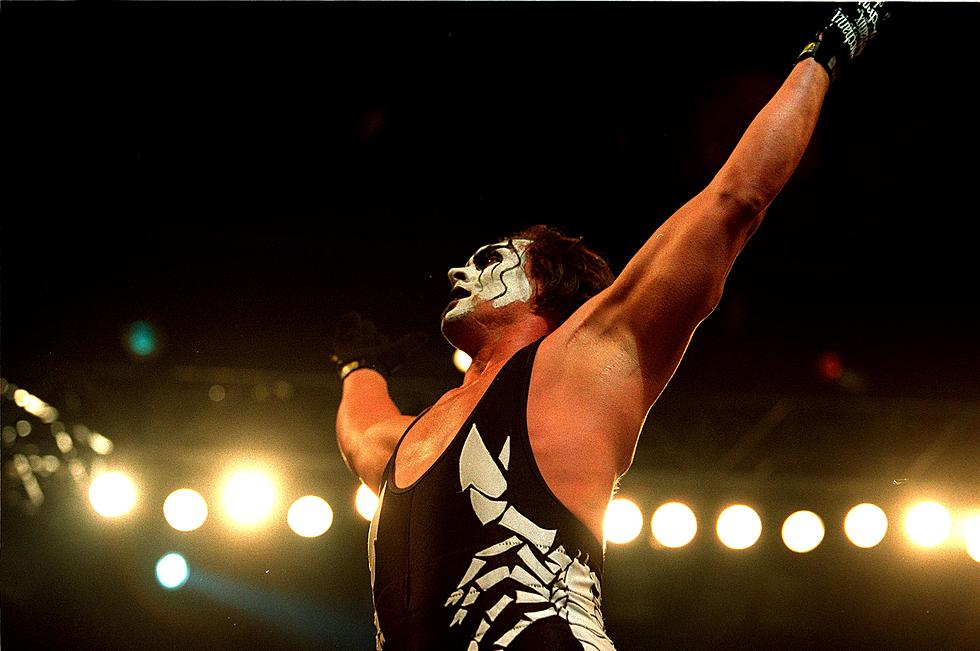 Sting Set to Make In-Ring Return This Weekend
Getty Images
As some of my friends will tell you, you might be hard-pressed to find a bigger Sting fan than me. Sure, I haven't been a wrestling fan in a long, long time, but I will still tune in to watch my childhood hero do his thing. It's no doubt a nostalgia thing for me, but when I see him on my screen I instantly teleport back to being six-years-old begging my mom to let me stay up all night so I could watch Sting. Naturally, Sting would generally appear last in the night, so convincing my mom to let me stay up until 10 PM on a school night was no easy task.
Now, Sting is a ripe 62 years old, and is in the middle of his final run in professional wrestling. I consider it his goodbye run to his millions of fans, like me, who has been with him since the beginning. It['s pretty cool to see, considering most wrestlers don't have the chance to say goodbye on their own terms. Heck, many, including myself, never imaged Sting to be wrestling in 2021. After all, he retired six years ago after suffering a gruesome neck injury during a championship match in WWE.
Years later, he signed as a full-time performer with AEW, and has been appearing regularly on TV since his debut.
This Sunday, at AEW'S Double or Nothing PPV, Sting will make his long-awaited return to live action in the ring. He's be participating in a tag match with Darby Allin. Personally, I expect him to put on a show and steal it in the process. After all, the guy is 62 FREAKIN' YEARS OLD, and can still bring it.
Exciting times to be a Sting fan, glad I'm able to write that all these years later.
Read More: 10 Worst Intersections in Shreveport-Bossier
More From K945, The Hit Music Channel