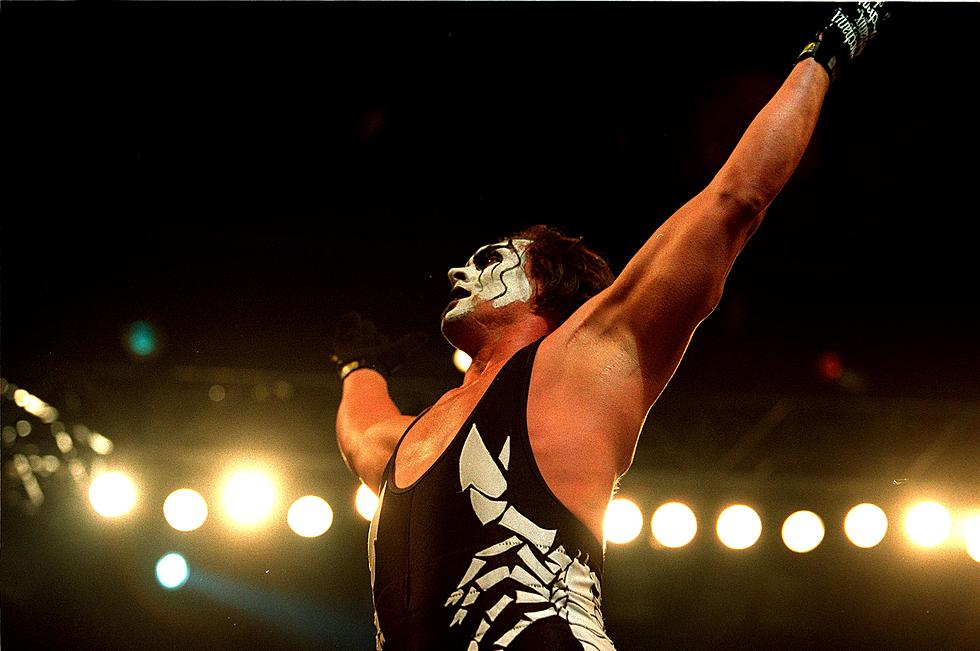 Sting to Wrestle First Match Since 2015 This Weekend
Getty Images
Just like that, I feel like a youngin' in the '90s again.
Months ago, Sting made his surprise debut with AEW. This was a move that no one, and I mean no one saw coming. Sting arrived in AEW and reportedly signed a multi-year deal as a performer. This is important for two reasons. Number one, Sting is 61 years old and turning 62 in a couple of days. Number two, the last time Sting fought, he was severely injured.
In that match, which took place in 2015, Sting fought Seth Rollins for the WWE Universal Championship. For his age, this was a wonderful, long(er), match, and all was going well until it wasn't. Following a couple of moves that gave the Stinger severe whiplash, Sting looked visibly different as he struggled to maintain his balance and eventually fell to the mat. A few very awkward and worrisome moments later, Sitng eventually rose to his feet to quickly take the loss and seek medical help.
He was quickly diagnosed with spinal stenosis following the pay-per-view and retired shortly after.
Side-note, I have been the biggest Sting fan since I was a kid. I worshiped him growing up, and even though I'm not a wrestling fan these days, I will always watch when Sting comes on. I was lucky enough to meet him and get to know him slightly years ago when he spoke at Shreveport Community Church. I will always support this guy!
Sting remained under contract with WWE for five years before his merchandise was abruptly pulled in 2020. A few months later, to everyone's surprise, Sting debuted with AEW. Since then, he has appeared on TNT every single week to hype up his upcoming street fight. He'll be teaming up with TNT champion Darby Allin to fight Brian Cage and Ricky Starks.
The monstrous return to the ring will take place this upcoming Saturday on AEW's Revolution pay-per-view. Currently, there is speculation that this match would be pre-taped. Personally, I'm fine with that. I love the idea of protecting one of the industry's last major stars.
The pay-per-view costs $60 to watch normally or $50 to watch through B/R Live.
Read More: Why Does It Only Hail in Summer? And Other Weird Weather Facts
More From K945, The Hit Music Channel