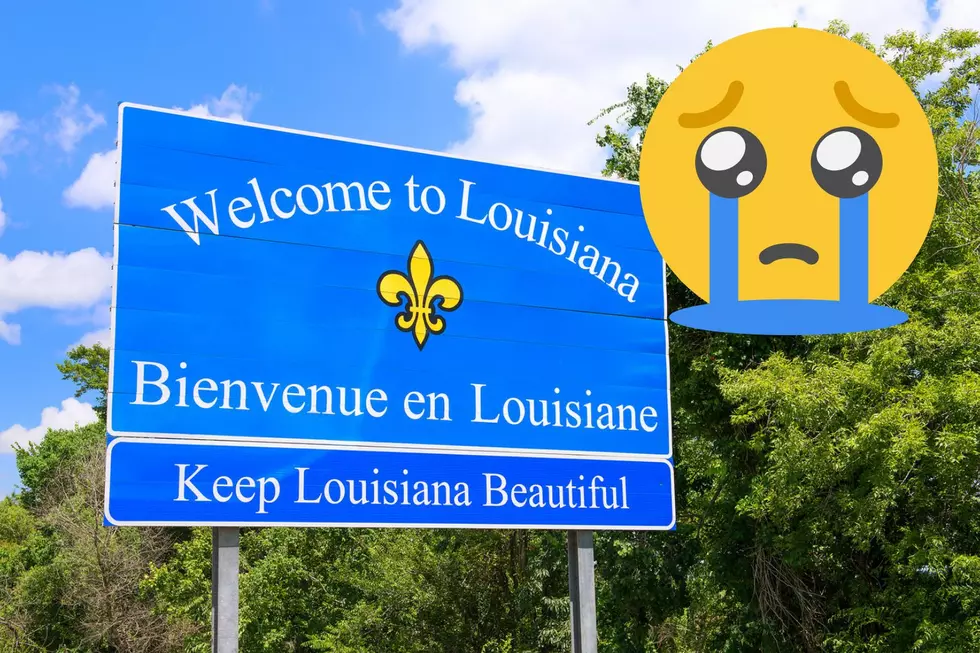 Is Anyone Else Sick of Louisiana Getting A Bad Rap, Dragged?
Canva/Ingo Dörenberg
Am I the only person left in the state that is actually proud to live in Louisiana? It sure feels like it sometimes. Just this morning I was reading an article on RoadSnacks.net about the worst states in America in 2022. According to them, Louisiana is the #2 worse state in the country and they even say, and I quote, 'Well, if you're in one of the states we're about to highlight, we don't blame you for wanting to move. Or, if you live in the south, for wanting to run away as fast as you possibly can.'
Say what? Why would you want to run from southern states to the rust belt or somewhere that you have to shovel snow? That's not for me, thank you very much! So, I'm going to attempt to tell you why I think Louisiana is so special, but we'll get to that after we look at RoadSnacks.net's rankings.
The 10 Worst States In America For 2022
1. New Mexico
2. Louisiana
3. Arkansas
4. South Carolina
5. Oklahoma
6. Tennessee
7. Missouri
8. Alaska
9. Alabama
10. Arizona
According to the folks at RoadSnacks.net, Louisiana falls short when it comes to jobs, safety, and education. While I can't dispute that, a lot of places have the same issues. Here are a few things that I think the folks behind these lists should consider about Louisiana before treating us so harshly.
Why Folks Wish They Lived in Louisiana
1. We're the 'Sportsman's Paradise.' We live in a subtropical climate and while it makes summers hot and mosquitos the size of Buicks, it also means we get to enjoy outdoor activities year-round!
2. Our food is AMAZING! No one can argue that.
3. We're fun! What else do you expect from a state that celebrates Mardi Gras?
4. We're great when it comes to sports. From the Little League fields to Tiger Stadium we're home to some serious athletic talent!
5. Our musical history is incredible. Hello? New Orleans is the birthplace of Jazz!
6. We know how to throw a party. Just look at the festivals that happen throughout the state each weekend. We believe in passing a good time together.
7. Louisiana has a low cost of living.
8. Louisiana is as diverse culturally as it gets!
9. 'Go' cups!
10. Lastly, the people and the scenery are beautiful!
I'm sure you can come up with some more reasons why living in Louisiana is so special. If you do, shoot me a message. I'd love to hear from you!
19 Scary Movies With Louisiana As The Setting
Check Out the Top 10 Most Ghetto Towns in Louisiana
Here's The Ultimate 12 Signs of the Louisiana Zodiac
More From K945, The Hit Music Channel