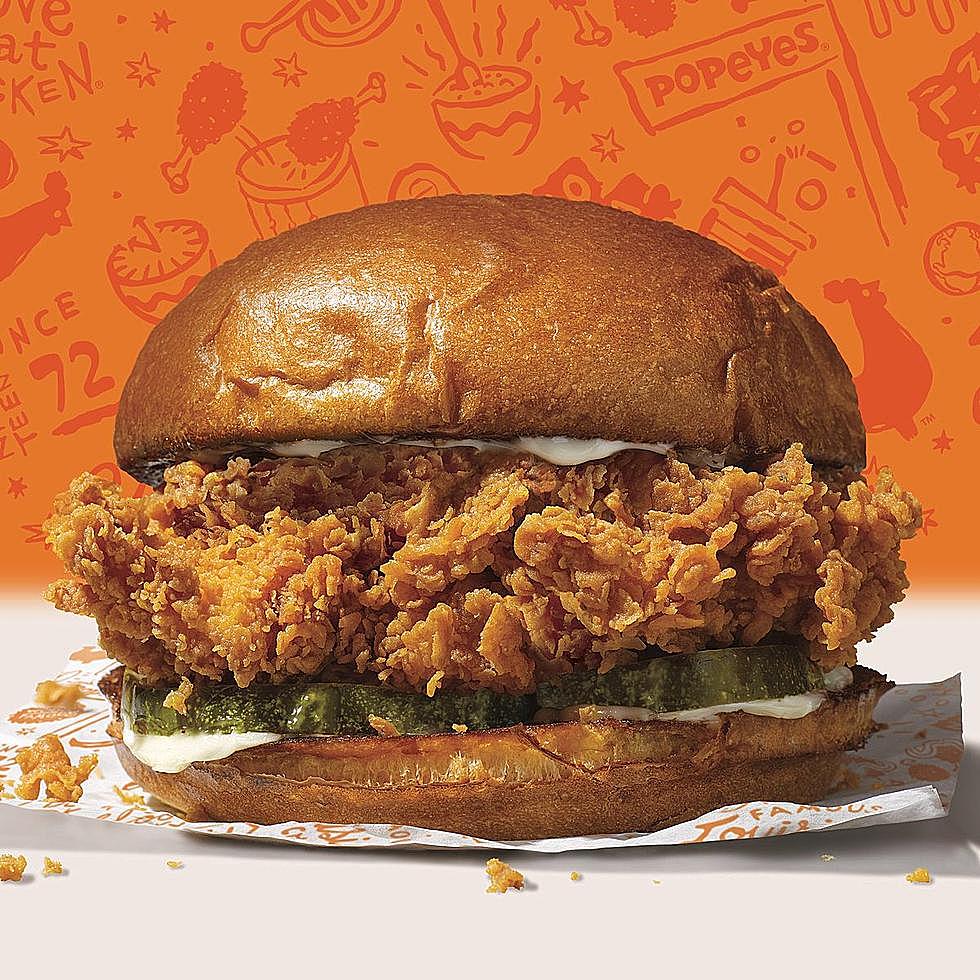 The SBC Welcomes Popeyes Chicken Sandwich on Monday
Popeyes Twitter
Please join us in prayer as we all invade Popeyes Louisiana Kitchen on Monday. May the staff be able to handle their lines just like Chick-Fil-A does. AMEN.
I made multiple phone calls trying to find out when the all-new Popeye's Chicken Sandwich would grace Shreveport/Bossier with its presence. It sounds like several Popeyes in the Ark-La-Tex just disconnected their phones or unplugged them. Pretty sure some Popeye's have some people automatically answering their phones yelling "Monday at 10:00!"
I spoke to Jennifer the manager at the Popeyes on 9094 Mansfield road and she has been working for the past 7 days, hiring people and getting ready for the big reveal. I asked her if she had tried the new sandwich yet, wondering if it is worth all the hype. She answered with "I'll be trying it right before you do.".
More From K945, The Hit Music Channel