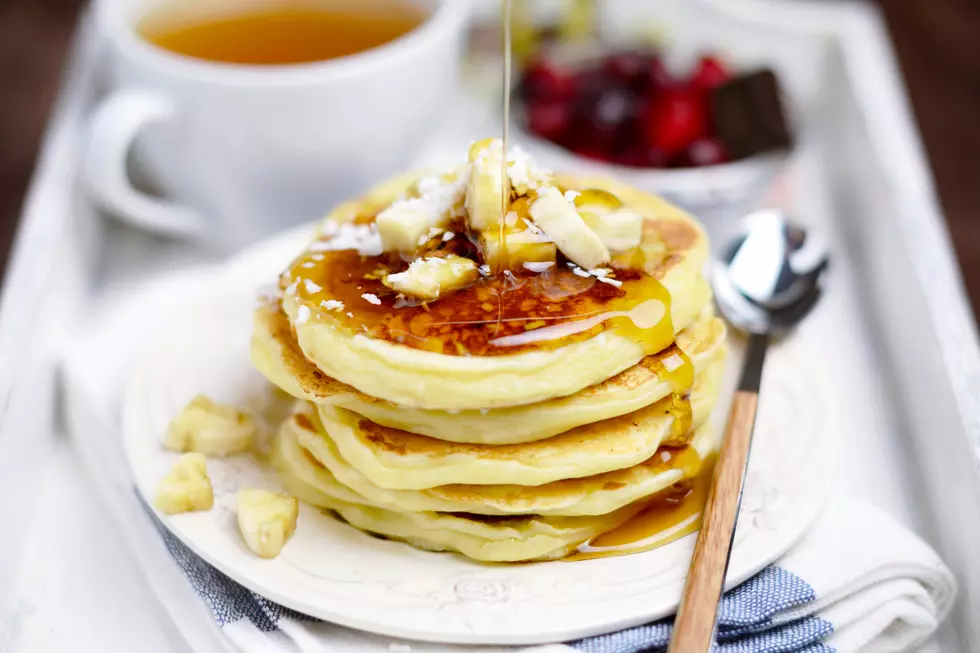 Top-5 Breakfast Joints in Shreveport [LIST]
Arx0nt, ThinkStock Images
It's the most important meal of the day. We're blessed with amazing breakfast options in town... Here's my top five!
I love breakfast. I don't discriminate one bit when it comes to the breakfast menu. I will take down more eggs than you can imagine. I'll eat bacon until it hurts. I'll shove sausages down my throat until I can't breathe. I'll eat a stack of pancakes as high as the Regions Tower in downtown Shreveport.
If it's breakfast, then I'll take it and eat everything but the plate.
Today, I wanted to list my top five go-to places in town for breakfast. If you feel I missed your favorite spot, let me know!
1

I don't care what number comes after those three words... If it's a Strawn's Eat Shop, then count me in. It's awfully hard to find a better breakfast joint than the world-renowned Strawn's.

 2

RJ's Restaurant

Growing up on Mansfield Road in Shreveport, my family spends a lot of time at this locally owned restaurant. RJ's has stood the test of time and for good reason, their 24-hour menu is incredible and their breakfast is top-notch.

 3

Another Broken Egg Cafe

I'm a newcomer to the wonderfulness that is Another Broken Egg. I went there for the very first time about four years ago and fell in love. The restaurant is on line Avenue and it's a wonderful environment to eat a delicious breakfast meal.

4

Look, the bottom line is, some days you just want a donut in the morning. If that's all you want, and you don't go to Southern Maid to fill your donut-need, you might get ran out of town.

 5

Waffle House

Alright, I had to go national on this final one. Maybe I'm biased because this final restaurant on my list is the closest to not only my house but also the studio where I work. I could very easily eat Waffle House 5 days a week, and I wouldn't complain one bit.
Top 7 Authentic Tacos in Shreveport-Bossier
More From K945, The Hit Music Channel