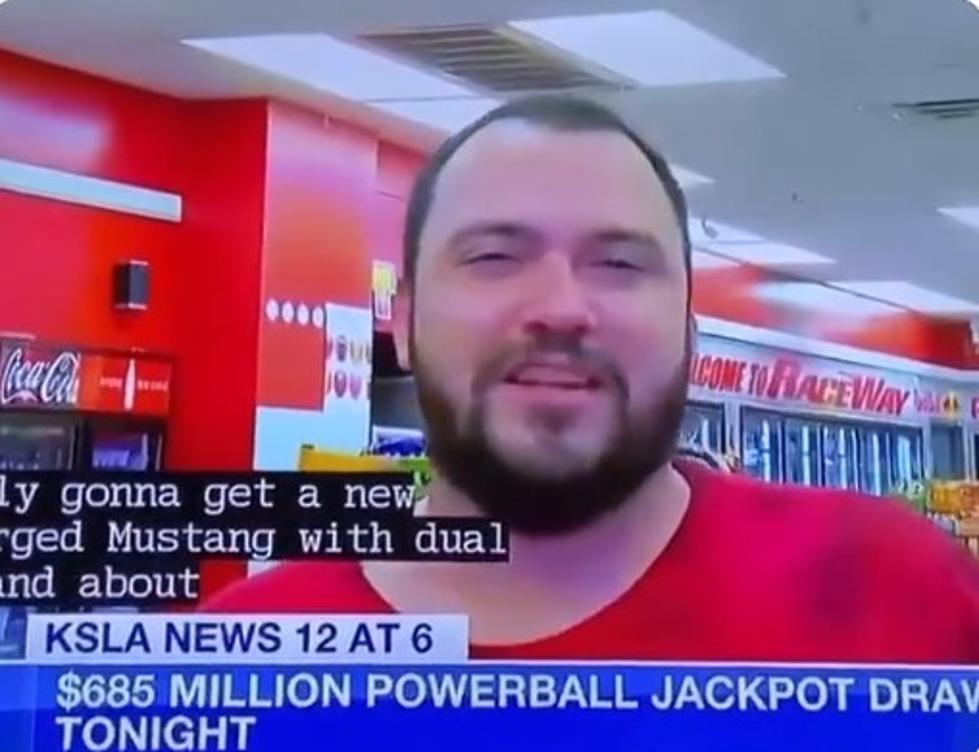 Shreveport Louisiana Man Goes Viral After Hilarious TV Interview
@ReporterTimmy
I've really got to hand it to this young reporter for KSLA here in Shreveport. She handled the response she got from a recent interview in a convenience store like a champ.
It's either that or she was so nervous, she really wasn't paying attention to what this random Shreveport Powerball ticket purchaser had just told her.
As Powerball hysteria increased every day for the past couple of weeks and ultimately ended Monday night with a near seven hundred million dollar payoff to a single player in California, lots of people got caught daydreaming about what they might do with that kind of money.
It was that line of thinking that had this KSLA reporter posting herself in a local convenience store where she simply asked a customer what he might do with the money if he won it.
I highly doubt that anyone could have ever imagined what this Shreveport guy would say next.  If he won the money, he says he'd buy a new Mustang and five kilos of cocaine.
I guess the ultimate question here is, was he just trying to be funny or was he too dumb to realize what he had just said on live television.
Using my very best Southern Baptist dialect, "God bless him."
25 Ways to Say You're From Shreveport Without Saying You're From Shreveport
75 Of The Most Famous People From Louisiana
25 Obscure Facts You Probably Don't Know About Louisiana
Louisiana is a weird and wild place. Some of our state's history is way stranger than fiction! Test yourself to see if you are a Bayou State expert!
More From K945, The Hit Music Channel