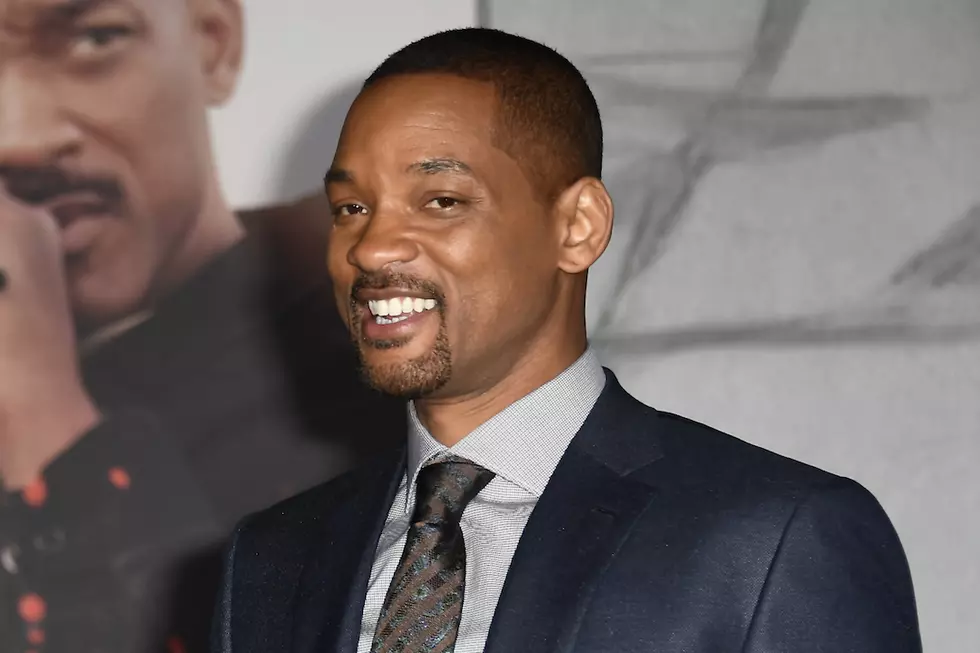 Will Smith Talks New Music, Drake, Meek Mill and More In New Interview
Frazer Harrison, Getty Images
In a new interview with Tidal's Rap Radar podcast, Will Smith talks about a myriad of topics including his new album and his thoughts on some of today's rap superstars.
The 49-year-old rapper-actor is excited about his new project, which he says was inspired by Kanye West's 7-song album rollouts this past June.
"I just started writing again, just trying to find the way to say the stuff that's in my mind," he said. "I'm burning again creatively, and I have outlets that I've never had before."
"I'm in the studio now and I have real things to say," he continued. "That's the thing that's gonna be new and different and interesting about the music that I create going forward."
"Social media demands authenticity. Social media pushes you more and more into having you reveal what's true. 'Cause if you don't, TMZ is going to. It's a beautiful thing," he said. "I'm actually enjoying the push. Nobody's happy that doesn't get to be themselves. I'm enjoying the social demand for authenticity."
Elsewhere in the interview, he talked about his 20-year marriage to his wife, Jada Pinkett-Smith, the legacy of The Fresh Prince of Bel-Air, Meek Mill's legal plight, Drake and more.
On His 20-Year Marriage: "We don't even say we're married anymore. We refer to ourselves as life partners, where you get into that space where you realize you are literally with somebody for the rest of your life. There's no deal breakers. There's nothing she could do ever. Nothing that would break our relationship. She has my support till death and it feels so good to get to that space."
On the Legacy of Fresh Prince of Bel-Air: "I had no idea that Fresh Prince would have that kind of impact. When I look back on it, I can see. It was like, 'Duh.' The intracultural racism between the rich blacks and poor blacks and the idea of being uprooted and put into the full mainstream white world, I can see where those ideas would make for a rich show."
On Meek Mill's Legal Battle: "I love the position that he has found himself in, that he's embracing. Historically for the African American male, the road that he's traveled has a beautiful historical pattern to it that is imbuing him with massive amount of power right now. He's educating himself, and he's taking a position in the world that I think is going to be be life-changing for him. He has my full support. I want to see him win."
On Drake's Social Media Success: "Drake I think has had the most interesting success in the last four or five years. It's so hard to sustain success today. The social media part of it is such a burn that it's hard to sustain. The fact that Drake has been able to sustain is really interesting to me. It's why I like working in the Instagram, 60-second format. You get to feed it, but you're not burning 15, 18 minutes worth of content."
You can listen to the Rap Radar podcast in its entirety below.
Listen to the Tidal's Rap Radar Podcast: Will Smith Episode
50 Greatest East Coast Hip-Hop Albums of the 1990s
More From K945, The Hit Music Channel