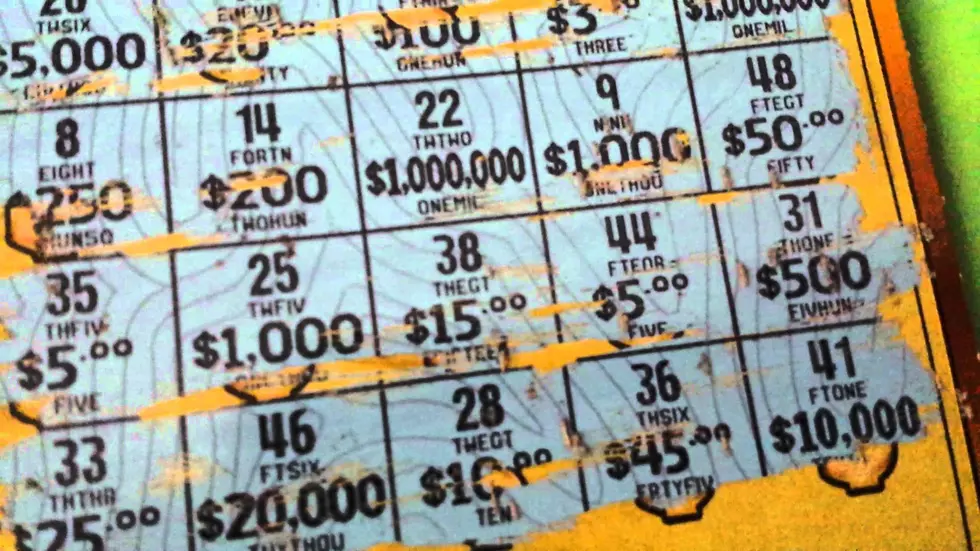 Win Louisiana Lottery Prize Packs with K945 This Week
Granja Guillen via YouTube
Enter your number to get our free mobile app
We're pumped to announce that every afternoon this week, you've got a chance to win a serious amount of cash.
Anytime I get to work with the Louisiana Lottery, I'm thrilled. As a big scratch-off guy myself, I love the thrill of gifting scratch-offs from the Louisiana Lottery to our awesome listeners.
Just in time for the Holidays, the Louisiana Lottery has partnered with K945 to give away "Fun to Give, Fun to Get" prize packs. We're giving these away every single afternoon during the 5 O'Clock Disc Drive at 5:20 PM. Winning is as easy as taking a penny and scratching your way to $100,000 in a matter of seconds. During the 5 O'Clock Disc Drive, I'll open up our phone lines and take the ninth caller at 320-9436. If that's you and you're over the age of 21, you win!
The "Fun to Give, Fun to Get" prize pack from the Louisiana Lottery includes a bundle of their popular Holidays-themed scratch-offs. Yes, that includes the mega-popular Stocking Stuffer scratch-off, where you can win $100,000. The prize pack also includes a timely Louisiana Lottery thermal, a Louisiana Lottery koozie, and more.
Make sure you're listing this week during the 5 O'Clock Disc Drive for your chance to win with K945 and the Louisiana Lottery.
Read More: 10 Ark-La-Tex Cities You Are Most Likely to Get a Speeding Ticket in
More From K945, The Hit Music Channel